the man we killed (chapter 2)
October 21, 2010
"Come on we need to go." Wined Rachel



"No we need to wait for Em, besides we all know that the party doesn't really start until nine anyways." I argued back as I was started to get annoyed.



"Ok, look we give Em five more minutes then we`re going. We`ll just have to take my car all right?" Rose asked as she walked over with Todd.



"What?" I asked in disbelief, as Rachel just stared at her.



"Yeah, well if we want any Jell-O shots we`ll need to get going." I starred at rose for a few seconds and then I started to laugh, and in the end we were all laughing. (Who said laughing wasn't contagious.) We didn't even see Emma drive up.



"Um, what's so funny?" She asked as she got out of her car.



"Nothin, what took you so long?" Devon asked.



"Sorry my mom held me up, giving me the talk. You know don't have sex, don't do drugs, poor your own drink, things like that."



"I don't see why your mom gives you the talk, your like the only person I know who doesn't drink beer or wine or anything, besides pop at parties and you don't do drugs, and I'm pretty sure you don't sleep around." Todd said.



"Yeah well, after Jasper, my parents have been a little overly protective and no defiantly not."



"It's not just your parents, its all of ours, and I don't blame them, I mean after a kid gets hit by a car it can creep them out." Bree said.

~



Jasper (Emma's brother) stared the group. He wanted to start a group of Rich kids all if them being good at something weather it was sports, or being smart, or being able to get anything they wanted, things like that.



He didn't care what people called it, whether they called it a group, a club, a gang, he really didn't care.



But he knew He didn't want a leader , he knew that there would be some natural leaders, and he knew that he couldn't do anything about that. But he didn't want some people to be better then others or more powerful then others you could say.



A year after (or four years ago) he started the group, they decided to go to a party of one of his friends were having. They started having some beer and on his sixth one he walked into the road and got hit by a car.



He died in the hospital a week later.

~



"Well come on, let's go." Peter said.

We got in the three cars and took off. About five minutes later my cell phone started to ring, and Bree answered and put it on speaker.

"Hello?" she asked.

"Um…."

"What Devon?"

"Ok, do you know where we're going? Because Todd forgo being the idiot he is, and Emma doesn't know, so do you or john know?"

"Yeah, it`s on the top of the hill in the outskirts of town, on 724 mountain side drive."

"Ok, I know that's not where he lives." Devon said annoyed.

"Well Paul's parents are out of town for the weekend, and since not many people live up there. So you know, it`s easy for them to drink and stuff."

"Oh, so do you know how long it will take to get there?"

"Let me ask." She covered the phone with her hand and asked me, and then she giggled, and uncovered the phone and answered, "Yeah he said it should take about half an hour."

"K, see you there."

"Ok, see you." She hang up the phone, flung her curly hair around her head, and then we started to talk. About our date on Sunday after church, about school tests, about anything that came to mind.

About half way up the mountain is when it happened.

I saw Todd's BMW swerve around the road, as I saw I black shape go over Todd`s car and I heard I lot of sharp loud bangs as it went over his car.

Bree screamed as I slammed in the brakes, and I saw Bree`s hair fly. While adrenaline ran throw me. Emma turned sharply so as not to hit me and Todd. Then she pulled to the side of the road.

I was painting hard and Bree was rubbing her neck. She turned to me and asked,"what was that?"

"I have on idea, but let's find out if everybody is all right."That's when I noticed the sharp stinging pain in my wrist, and I started to rub it as I turned off the car and got outside.

I saw everybody get out of Todd`s and Emma`s cars as Todd, Devon, and Rose walked over to the back of the car. Todd took I step back, rose clamped her hand over her mouth and Devon just starred.

The rest of us looked at each other looked at each other and we walked over to see what it was.

Then we knew what scarred them. I froze and couldn`t take my eyes off of it.

"Oh my god." I whispered.

"What are we going to do?" Savannah asked nervously.

"I have no idea." Todd said.

It was a man.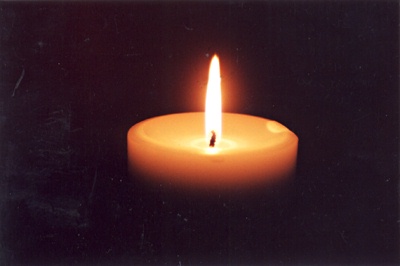 © Ashley D., Philadelphia, PA