The Life of a Teenaged Angel Chapter 2
February 6, 2010
Justin looked at me with the eyes that made me swoon.
I couldn't resist I had to run into his arms and cry.
"Nikki, it's okay." he caressed my hair,
I looked at him.
How could it be okay when he was dead? How could it be okay if I had to go to school without him!?
"How can it be okay?" I asked,
He held me tighter and we stood there.
I sighed and looked into his deep eyes. They weren't brown anymore! They were a weird orangish pink and they looked sort of tie-dyed.
"Nikki, I came here to prove to you that I'm a angel." he said,
We broke our hug and he looked at me.
I watched as he relaxed and put his arms out. A light orange glow started to form around him and two large angel wings came from his back. They weren't the normal white ones that I expected, instead they were orange and pink. It was lightly blended in and it looked amazing.
I felt my mouth dropped slightly and then my feet carry me closer to him.
I felt his wings and looked at his eyes again. They were magnificent.
This is when I thought to myself.
Well done Nikki, your boyfriend is a angel.

To Be Continued...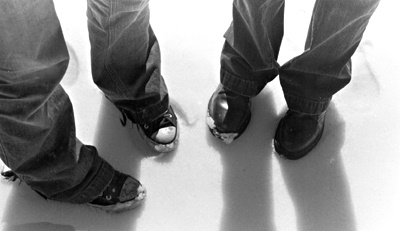 © Elana N., Marblehead, MA