Deadly
December 27, 2013
There are two things you need to die; the first is a necessity, life. You can't die if you're already dead. The second isn't exactly necessary, but it sure makes it easier, and I definitely don't have it; patience. When you're dying, and I don't mean that you find out that you might, possibly die in eight months, I mean really dying, halfway between life and death dying, fading away dying, in your death bed dying, when you're really dying you just want to let go.
Sure you hear your family crying beside you. Your mother is stroking your cheek saying, "You'll be okay. You can let go. Just let go." And you so want to let go. But you don't know how, you're kind of new to this whole dying thing. You just want to scream at death, "What's with the holdup? If you're going to happen, happen already!" The pain is here, at least I think it is, but I barely feel it. My body isn't working well enough to feel it. That's another thing about death. It's peaceful. I used to dread death. Now I welcome it, not that I would have committed suicide or anything. When you're dead you're safe, safe from death. Does that sound crazy? It is crazy. But now that I think about it, death doesn't kill you, life kills you. Death doesn't give people cancer, life does. Death doesn't cause depression, life does. Death didn't cause that car crash that I was in. That was life.
I am a baby again, learning how to talk, walk. My life is flashing before my eyes, which I guess most people would want to experience one last time. But, I have no interest in being a child again. What I want to see happens later. The impatience thing is back again. I have to watch my whole life zoom by until I see what I want to see; my boyfriend, Jackson, sitting at a desk doing his algebra homework, bliss. This is what I lived for, I want to live again. I don't want to die anymore. Stop! Go back! I want to scream, but in this part dead, part alive, state, I have no voice. The flashback is zooming ahead. It won't stop, my first day at high school, my sixteenth birthday, getting my driver's license. Finally the crash comes, darkness, sirens, hospital, death. Everything stops, I hear a voice telling me to let go. This time not my mother, a voice that sounds so familiar, not female or male, I don't know who it is.
"Open your eyes," says the voice. I open my eyes. The earth was a seed. This is the flower.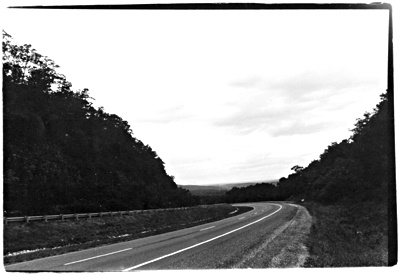 © Courtney R., Great Falls, VA