Bird Falling
July 23, 2012
Bird flying over a shattered, burning city. Bird alone. Bird running away, not running to. Bird trapped in a space with no wind around her. Bird lying awake on the roof at night. Bird wanting. Bird navigating the river, mist and pursuers lapping at her heels. Bird turning away from a slap. Bird's hair glowing in the sunset. Bird eating scraps of food under the docks. Bird joining hands and pulling her brothers along.
The sidewalk Bird cast her shadow over as she flew overhead. The package left abandoned on a street corner with no name and no address. Bird's footsteps in the city's dust and ashes.
Bird standing in the unnatural light of a hospital lobby, gripping a young man's hand. Bird sleeping under a prickly bush in the countryside with the whole lonely starry sky staring down on her. A letter clutched in Bird's hand and tears pouring down her face.
Bird trying on fancy clothes she could never afford, twirling and laughing at herself in the mirror. Bird lying awake in a room that suffocates in a town she does not know.
The look on Bird's brother's face when she tells him that she's leaving. Bird's hand holding a friend's. Bird looking through an abandoned package of old photographs. Bird pacing in an empty warehouse, waiting for someone who may never come through the doors.
Bird flying one last time through a rain-filled sky, watching a new city rise from the soaking ashes where she can never again touch down.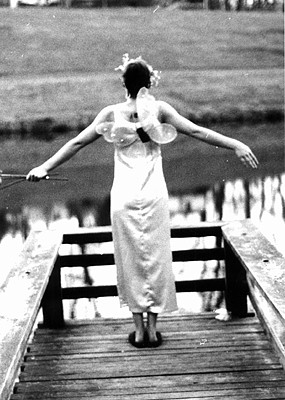 © Jessica T., Cincinatti, OH