The Invasion
April 6, 2012
Fear. An anonymous being in between reality's. Lurking cautiously towards we beings of Earth. A reality so immense you will easily be lost within its ashen arms. Thoughts of other never pass through its icy tendrils of black. Slowly sliding away, darkness inhabits your only being. Escape to freedom is but a distant memory, a slight prickle of what once was. Where in reality you lie peacefully in a silent cocoon of horror. You forget the unforgettable, a war of two brothers that you fought in is erased from your memory.

Fading away, black beginnings lay before you...
I awake to a loud ringing in my ears. A scream so high pitched and deadly startles my conscience and makes me jump back suddenly. With my heart thumping loudly in my ears, I take in the surrounding remnants of a battle scene. An invasion of deadly proportions has laid way a path of destruction through our beautiful city of Lovaria. Army's ranging from thousands leads a pack of hundreds of children. I pick up my sword and hesitantly escape to higher ground. My mind tries to comprehend the scene before me. A ghastly sight of bodies lying awkwardly in pools of red, makes me pale. A sensation of horror ripples through my bloodstream. For one brief second I think of my family. My son and daughter, my loving wife Meartha. I rush. slightly limping, towards my homes door and find its contents scattered astray. I force my feet to move and fall to my knees. My sweet Meartha is lying peacefully in her own blood. Her eyes though, are startled and afraid. I check her pulse and choke on a my own intake of breath. Her pulse is still and cold. Salty, bittersweet liquid rolls slowly down my face. I lift myself off the soak-en floor, but fall. So in haste I crawl towards my children's room. There is hardly any evidence of disturbance, other than a lone piece of paper here and there. My children are no where to be seen. No still corpse to grieve over is in sight. I try to scream, but it is muffled and afraid.
As my tears dry I look at my daughters belongings. Her little doll, such and ugly little thing, grabs my attention. I pick it up and set it in my coat. I slowly trek through to the door, but think better of it and crawl out the back window. I stumble across the clearing and find my son brutally murdered, hanging in a tree My tears are all gone and the cold within me has washed away what little emotion I had left. I take a moment of silence and pray for my sons eternal soul. I continue on my way and far away see a fire raging halfway though our city. A cluster of young men in uniform hurry towards it with pails of water. I wait for them to pass and hurry onward. I come across another group of men except they are in red battle armor and are herding a pack of children. I turn around to backtrack, but not before I see my daughter standing forlornly on the outer right edge of the group. Her face is crimson red from fighting and her dress in tatters. I hurriedly hide behind a ramshackle building and look more closely. All children are bound together by rope and chain. Another group of armed men hurry towards them carrying packages of green viles. Another carries long, thick needles sharp enough to puncture skin. I head closer and see a frightening sight. The armed men take each child one by one and inject the green fluids into their delicate bodies. I gasp and stumble forward, but trip and hit my head on an empty tank, and black out.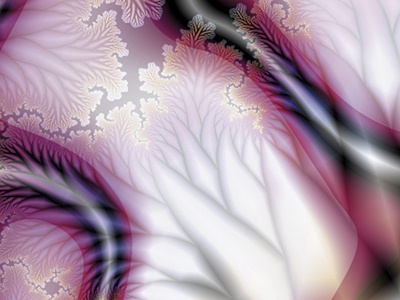 © Zack M., Monroeville, OH