Nightmare?
October 19, 2011
They slink out of the sea like mist; slowly, without warning or an announcement of any sort. It being the dead of winter, no one comes to watch them grow from the salty depths and slither onto the beach with a precise hostility like no other. The shore line they raid is void of human life, allowing them to remain unnoticed until the dark hours lost their dominance to the sun.


It is not hard to see them once the sunrise smothers the moon, as they promenade openly through the streets during that willowy hour when it is not quite dark and not quite light. Dark skin tinged with blue and eyes the shade of unopened violets mark their difference from the tiny coastal town that lay near the shore. Long hair adorned with barnacles and trembling with a multitude of gasping fish tangles down their bare shoulders; intertwining with strings of kelp and streaks of sea weed. The light hair hides angular faces with sharp, protesting cheek bones and wide foreheads glitteringly moist with salty liquid. Full lips hide rows of razor teeth, shining bronze and copper in the daylight.


Children gaze out of bedtime windows, wondering aimlessly in that significant way only children can. They imagine the strangers that saunter along the beach are from other worlds, where animals sing and kings are evil and beautiful maidens prevail. Maybe these strangers are mermen who had their wishes for legs granted by a swirling, ominous sea witch. Maybe they come from another country, on a boat that sank deep into the ocean and left them stranded in America. Maybe they are pirates, scouring the frigid northern coasts for gold and treasure.

Or perhaps they emerge from deeper depths than the ocean. The darkest cavern that have never before been excavated or explored or visited and that is murky with the caverns mud and silts that accompanies great thoughts. Perhaps they are the subconscious imaginings of an irrepressible heart tucked away in soft blue covers for the night.

Perhaps not.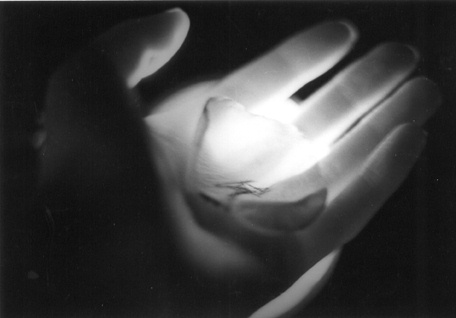 © Feichen Z., McLean, VA