Mystery 1
January 19, 2010
Class was loud ever.
The screams,
the shouts,
the laugher
and new tall tales to tell.
Everyone was moving about like nothing seemed real or they
didn't care.
Whatever came first.
A woman came into class today.
Our teacher was here, I saw him the hall way before lunch.
The woman smiled at all of us.
Her eyes sucha color I still can't believe. They were like striking blue with a hint of gold streaming through them. I couldn't believe anyone had eyes like those, but I don't believe alot of things.
"Everyone, My name Cecil White. I am your new teacher for one month,
so please be kind to me." She wrote her name on the chalk board then smiled ear to ear.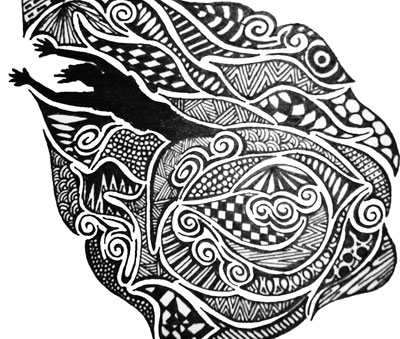 © Caroline B., Haworth, NJ