The District
December 29, 2009
Year 3020



"Goodmorning. Welcome to The Classroom. Gretchen Daley." The computer buzzed in a robotic, cheerful voice.

"Present." Gretchen had no more tone than the computer.

"Nice to see you Gretchen. What a lovely shirt." It was the same shirt that every female in The Classroom wore each day. It was more than a uniform.

"Thank you."

"My name is Mariah." The blank screen said smoothly, "Would you like a hologram to make you feel more comfortable?" Hologram… Gretchen knew the answer to this one.

"No." She replied firmly.

"Shall we begin?" Gretchen began to remember her first day in The Classroom. She'd said no. It hurt. An electric shock coursed through Gretchen's body, interrupting her thoughts and making her cringe in pain. What had she been thinking? "Shall we begin?" Repeated Mariah.

"Yes." A white box rose from the stainless steel desk.

"Please place your hand on the sensor." One shaking marble hand placed itself on top of the box.

"You are afraid." Mariah stated. Do not lie Gretchen. We are listening. Whispered The Professor. He was not talking to Gretchen. He was talking to her brain.

"Yes." She trembled. Fear was the only emotion that Gretchen could still feel. This was the hardest for The District to cleanse her of. Long ago, the hardest was love, but The Teacher's Aids had since rid them of the problem by eliminating the parents of the children, raising their babies by computer, and bringing The Students to The Classroom at a younger age. Before being brought here, they were raised in a place that Gretchen couldn't remember the name of. She remembered being rocked in a robotic crib. It was cold. She was bottle fed by a computer on wheels, and, as she grew older, was never allowed to interact with the other children, being kept in a cage with various stimulating toys. Never had she heard 'I love you', or any encouraging words. All she learned of love was the technical definition. It didn't pain her though. She couldn't miss what she never had.

"What is fear?" The computer asked her. Gretchen dug for the answer.

"A concern about something that threatens to bring bad news or results."

"And would we cause any bad news or results Gretchen? Don't you trust us?" 'Trust… What is trust? Confidence in and reliance on good qualities, especially fairness, truth, honor, or ability. Is it possible to trust a machine?' This was Gretchen thinking. Not The Professor. This startled her. SHE was Gretchen. SHE is HER! Gretchen. Not a computer… She was Gretchen. She is Gretchen. Her! ME! And she is human. A clone- but with memories. Memories? Of what? Of The Classroom? She wanted real memories now. Gretchen, for the first time in her life wanted to know life outside of these white walls. She wondered what was out there. She wondered-

"Life form terminated." Hums the computer. Gretchen Daley's corpse is whisked away on a robotic chair, which brought itself back promptly. Her files are loaded onto a USB drive which is dropped into a bin and burned. At that instant, two wheeled computers from The Nursery brought in a small male with blonde hair and piercing blue eyes. He shook frantically but this was the last time that he would shake. They had learned from Gretchen now to rid of fear on the first day and by reading her files had pinpointed the exact strategy to do so. The boy was placed into the empty chair and the computers left.

"Goodmorning." Mariah droned. "Welcome to The Classroom. Jeffrey Lane."

"Present.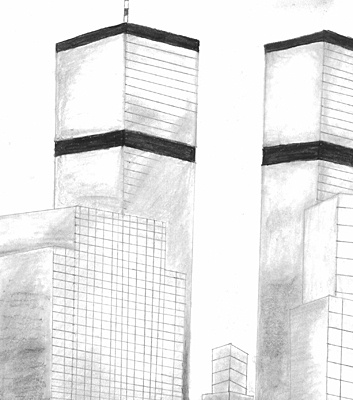 © Krisa S., Omar, WV