the adventures to the Shroom world part 1
October 17, 2009
-thanks for Reading if you like it comment for more and rate pplllzzz-



Once Upon a time. A man of sixteen was on a journey to the magical world of shrooms that his brother had told him about. Packing his illigal drugs and a few shards of clothes he spend ten minutes getting high. Than opened his closet door to the other demenstions when out of no where a cat said "this will be a long journey." he laughed feeling trippy and went on.. 

Looking at the world he had now been brought too he knew he was far from it of shroom world. Men and women in dreadful clothes that reminded him of the hobo he had seen not only a few days ago. His brother had said the world of shrooms was so stunning and trippy you'd be out for weeks from it's wonder. So he set on, until a women that only looked his age came up too him saying. "five dolars babe?" while licking her lips, being in his messed up state he said "I don't need you. I'm a one-man circus." and he walked on to find the portal to the next demention. 

He was now in what seemed to be the demention of colors, men and women sprouted from blues to oranges, he felt his buzz flying downward but ignored it. He would find the world of shrooms soon enough, walking for a few minutes a little boy who seemed only ten walked over to him his skin was a light sky blue, his hair bright white, he said in a very cheerful tone "sir, may I assist you?"  he than replied "I am fine on my own." the boy pouted and yet still followed. "kid, could you go." he said iratated. "you are so precular, why is it your skin is so weirdly colored?"

 "I'm from America. We tend to have white skin." he said sighing, the boys eyes lit with awe? "Ah-mer-ica?" the boy said slowly. "yes." he spoke truthfully the boy looked shocked "I have never heard of that race before." he looked at the boy and stopped walking. "I see..." the boy nodded smiling in awe. "do you have an inn close by?" he asked "yes"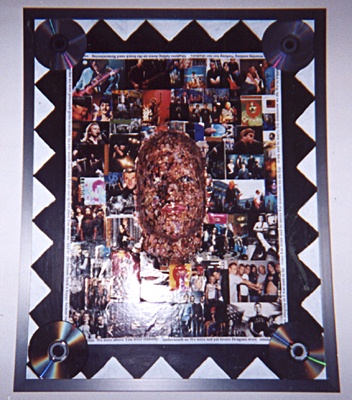 © Lindsay Q., Cincinnati, OH