The King of Lamoria
January 21, 2009
CHAPTER ONE


Princess Tara was lying in her bed reading her favorite book. She knew that she was ten minutes late for her piano lesson. But she didn't care she would rather read all day than never getting to do what she wanted. Her walls were pink and white with roses painted on them. She had a hope chest that was at the end of her bed. It had all of the things which reminded her of her mother. She stopped reading her book and got out of her bed. She opened her hope chest abd pulled out her mother's dress. It was sliver and white with sparkles all over it. Underneath the dress was a picture of her mother. She was tall and slender with sliver blond hair. She knew that she didn't look any thing like her mother. She was tall and slender, but she had long, curly, brown, hair and had a small nose like her father's. Her mother died right after she was born. Every time she looked at that picture she tried to imagine an image of her mother.

But than her father came in and interrupted her thoughts. He had strong arms and was tall like his daughter for he was past six feet. His eyes were as green as the woods that surrounded the castle. She quickly put her mother's things away before her father saw them. Because he always told her it was very stupid of her to try to remember someone who was dead. She sat on her bed and put the book she was reading in her dresser drawer. He sat next to her and stared into her beautiful hazel eyes. He asked her why she didn't show uo for her piano lesson. Because I never get to do what I want. Everything is planed out for me. I never get to choose want I want to do. You're a princess you need to know all of these things. If your going to be a Queen and a wife. What if I don't want to get married and become Queen! It's not your choice to become Queen. It's what you were born to do. Now I need you to finish your lessons. After a moment of silence he walked out.

She left her room to go to the music room. She knew that she had to listen to her father. She hated the songs that she had to play. They were so dull and boring. She had finished her piano lesson. So she was walking to the study. It was a huge room with two desks. One was for her and the other was for Professor Locke. He was short and slightly overweight. Tara sat down on her chair and stared at her schoolwork. John do you believe in true love? Of course I do every person has someone whom their meant to spend the rest of their life with. Your father found true love once when he was a lot younger. He only married those women for one reason, to bear his children. If I ever get married it will be the one I'm in love with. What if your father wants you to get married to someone whom you do not love? Then I would run away.

She finished the rest of her lessons and went to the dinning room for dinner. This was the only time she got to see her father. He was sitting next to two of his wives. He had eight children all together. The second oldest was fourteen her name was Courtney. She had long golden hair and blue eyes. The third oldest was thirteen her name was Emily. Her hair was as black as a raven. The fourth oldest was eleven his name was Luke. He looked exactly like his father with his curly brown hair and green eyes. The sixth oldest was six her name was Marcia. She had light brown hair and green eyes. The youngest was four his name was James. He had red hair and brown eyes. Tara saw her father tell one of his wives that her dress was pretty. Father why do you do this every night? You always compliment one of them!

She stopped eating and stormed off to her room. She sat on the floor and started reading. She would unusually do this whenever she was angry. Her father came in and said we need to have a talk. She just kept on reading. I know your angry with me but I don't know why. She didn't answer and kept on reading. Please put down that book and talk to me. You want to know why I'm so angry at you! You got married when I was only one. You never even talked about my mother. You sleep with a different woman every day of the week. And you expect me to call of them mother. I am a king kings are expected to have lots of wives and children. So you just do what everyone expects of you. I would rather be a peasant then become queen and do what everyone expects of me. You're saying that you would rather be a peasant then be what you were born to be. Yes father I am. That will all change tomorrow. What are you talking about? King Peter of Lamoria has been looking for a wife. So I wrote him a letter saying that you would. I'm only sixteen I don't want to be married off to a stranger! You will learn to love him in time. And you will understand what it means to be queen. I hate you! He walked out and for the rest of the night she was left alone. She wanted to run away. But how could she? The castle was heavily guarded. She had no choice but to go to sleep and wait for the next day. Knowing that tomorrow she would be a married woman.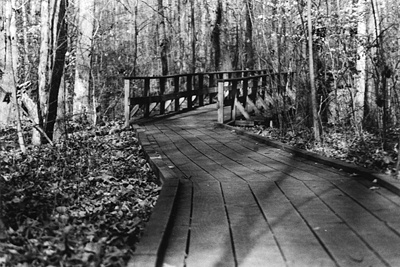 © Ana A., Gahanna, OH