he came back
January 11, 2016
So it was any normal day and I am walking down the hallway to chemistry. But then something inside me churns and I feel like something bad is about to happen. I see the door to chemistry is open so I walk in and sit down the girl who usually sits next to me is absent so I have the whole table to myself. The bell rings andd everyone sits down and we all take out our chemistry notebooks and flip to an empty page and puts their name on the top and todays date. 
                             ...........................
I notice someone standing in the hallway right outside the door  but they don't come. It must be a new student because the teacher Mr.Medinski always likes to announce the new students.
"As you all might have noticed, we have ourselves a new student.Come in and introduce yourself to the class then I will find a seat for you. Then he walks in. I feel my jaw drop but cant find the muscle to clench it. He walks up to Mr.Medinski's desk and he turns to face the class. His dirty blonde hair that ever so slightly goes up and the small smirk at the edge of his mouth and his stormy gray eye's with a hint of blue. Those beautiful eyes stare right into mine and go wide. I slam my mouth shut and look down. How is he here, I thought he had moved! I thought to myself. See, we have a history that goes back to seventh grade when we first met and how we instantly became friends. After awhile more than friends and by the nd of eighth grade madly inlove. Then he had to move and I was devistated. Now it is 10th grade and he is back. He removes his gaze from me and says his name calmly and the teacher makes him sit next to me
"I really am sorry for moving, I had no choice." he says quite calmly.
"Well I still love you, you know"
"Of course I still love you." he says. After that silence for the rest of the period. As soon as the bell rings we both collect our things and head to the hallway. He follows me to my locker where I am about to put in my code when he turns me around and kisses me long and hard. I try to pull away but I don't want to.
"I missed you" He says as he pulls away.
"I missed you, and are we still together" I ask
"Of course, we never broke up"
"I love you"
"I love you too" and with that we kiss again until the bell rings.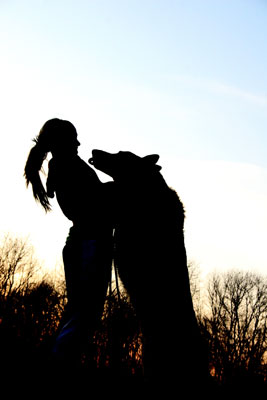 © Brittany U., Terra Alta, WV