His Question
December 20, 2015
I walk into class. The class. The class that he is in. I sit down and take out my pencil and wait for the teacher to come in. Then, he comes in. His big brown eyes, that nice light brown hair, and the raggedy t-shirt. He sits at his table and laughs after his friend tells him something. At that moment he turns his head and his eyes find mine. He just stops and keeps staring. I stare back in an endless stare.
I wonder when it will stop but then he gets up and walks over to me. My heart stops and then picks up the pace faster than earlier. He stops right in front of me and sits down at the seat next to mine. Then in a low beautiful voice he says "Hi, I wanted to ask you a question. If you donty mind I was wondering if you would go to the dance with me."
"Oh, um...I guess so, yeah. But why me?" I ask.
"Well you have the most beautiful gray eyes and you are nice but shy in a cute way. I guess I like you"
"Well, then of course I will go with you" my heart leaps and I wait for the right moment and lean in closer not remembering why and he leans in. I sit so still and the room goes silent. 
"What the heck." he says and he leans in until there is no more air between us and our lips touch. His lips are soft and full of pur bliss. I sit there and then he pulls back holds my hand and never lets it go until the end the class.
                                  ....................
"I can't dance" I yell over the music.
"Neither can I" he says. We walk around the dance floor talking to our friends while holding hands. Every once and awhile we stare into each others eyes until someone or something interuped the gaze.
Later that night I grab my bag from the hallway and wait outside for my mom to pick me up. He comes out and waits with me. The night is cold and crisp. I wish I had a jacket but I dont so I'm holding my arms shivering while we talk. Then he stares at me with a sparkle in his eyes and wraps his jacket around me and holds me close. He has a nice musk smell to him that is refreshing and soothing. I look up at hima nd he looks down at me and we both smile. He leans in and we kiss again but this time it feels right. He pulls away "I love you" he wispers and gives me the biggest hug and I loved it.
"I love you too" I say and hug him back.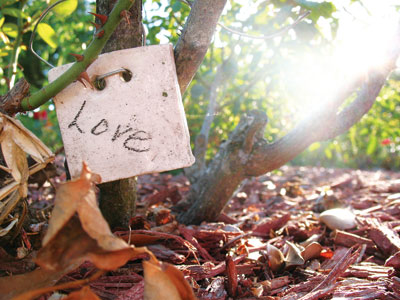 © Danielle L., League City, TX