Cocoon
February 23, 2014
"This cocoon inside me." She points to her heart and cries. "It's filled with grief and pain."
Those little diamonds of sorrow mat her silky black hair to her luscious tan face. I want to wipe them away, but it's like she holds this pain so dear to her. I push that thought aside and reach out to catch her tears with a gentle hand. She soon stops and sniffles and looks at me with a baffled look. Her tears do not fall, but the pain in her chocolate eyes fades as I stare with my own.
"Why?" She seems surprised that I stay, but she doesn't know how beautiful she is. She doesn't know that she was never alone to begin with and she was always loved. She doesn't know that she made my life worth living and helped me see the light of day. These are the things she needs to know. These words can be the difference between losing her and keeping her.
"Because, I love you." I simply say. There's just too many words to speak. And those three words are the most concise. She'll know each meaning soon enough, since I'm sure we'll last long enough for me to tell her every reason. I'm a bit shy in speaking with such seriousness, so I lean and kiss her. The way she kisses back shows a necessity that she longs towards me, one she doesn't say. The smell of her hair as it fans around her shoulders is intoxicating and luring. I know and love everything about her and when she asks why, a million things run through my mind. Why do you ask to choose just one?
"Do you really?" She asks. At that moment, the cocoon she had created began to break at the seams. I started to see the wings of her true potential rise like a butterfly as a smile was slapped across her face. A smile I longed to see after her tears.
"More than anything." I wouldn't give my first kiss to a girl I didn't love. I wouldn't devote my heart and time to someone I never cared for. It's funny how we say so little, but there is a meaning we both understand without having to speak a thousand words. Her lips do not move, but I see her call for another. I press my lips to hers again and my body instantly relaxes. My soul sprouts wings just as her butterfly begins to shed its cocoon of grief. Tingles run down my spine and waves of pleasure hit me like the tides of the ocean. The way it spikes, then recedes as we pull apart.
"For how long?" She's looking at me, but stares at my soul. It's somehow comforting to know that she knows me so well that she can look past my walls that I've built. She's the only one that I've let in after being alone for so long. I've talked with everyone through my high walls, but she's the first to touch me with such genuine passion.
"For a while." A simple response to a deep question. I can never really mention how long, but I've wanted to show her my love for the longest time. She touches her lips and I smile. Pink blush dabs her pretty cheeks and makes my heart beat a little faster. The bliss she showed me overcame her past pain. As I crane over to look through her small window, a vivid orange butterfly flutters by and lands on the windowsill. I hear her laugh: music to my ears. She pulls me into a loving embrace and as I look out the window, the butterfly is fluttering away, beating its fragile, yet strong orange wings. Just like her, it is free and beautiful. I can tell that I helped her shed that fear and now she's ready for the world.
"You're silly." She tells me. She's tracing my jawline with her delicate fingers. It makes my skin tingle, but all I do is smile at my sunshine.
"I know." I flare the love in my eyes as she kisses me again.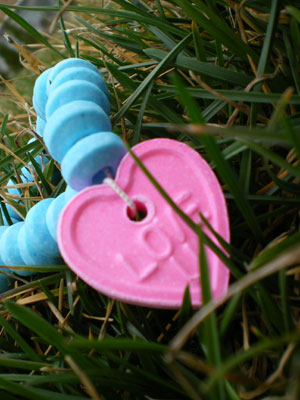 © Jennae P., Kennewick, WA