The girl who's not me
February 5, 2013
It's valentines day. I sit in math class glancing at all the girls peeking at their crushes wondering, hopping they'll do something for them or ask them out. All why people like me sit around watching.
I take a peek behind me to where my crush sits. You. Your green-blue eyes meet with mine. We both smile soft and sweet. It fills my chest with hope. Maybe just maybe you like me too.
The bell rings signaling the end of the day. This is my chance. I'm going to end this awkward friendship we have by just asking you to the dance that's this Saturday. Taking a deep breath I call your name.
You stop in the crowded hallway turning to face me.
"Yah?" Your gaze flickers to something above my head.
"I was wondering-"
"Can you hold off for one second?" you interrupt. My heart shatters. My smile falls and still you don't notice. You don't even wait hear my response before you move away from me towed her.
I watch from the sidelines as you flirt with her and ask her to the dance. It should be me your doing that to. It should be me going to the dance and saying yes when you ask. Instead it's with some other girl.

A girl other than me.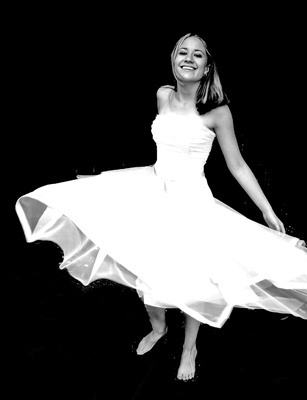 © Kara S., Walnut Creek, CA