The Puzzle I Could Never Solve
December 18, 2012
It wasn't just a conversation. It was more than that. It was a group of sentences that fit perfectly together like a puzzle. I love puzzles. I'm always searching for the few clues that the puzzle-writers don't put in it.

Our conversation was perfect. It wasn't normal; it was a conversation specific only to our kind. Our kind is the ones that are too smart to notice all the others shunning us and laughing at us behind our backs. That was them, the others.

That was also then. Today, we stand before all of them. We're not laughing, but they're staring at us as if we were. We weren't. We were smart enough; I already told you. After that was when the conversation happened.

You only said a simple hello at first. You said it as if you were confused, yet slightly ecstatic for some odd reason. You were a puzzle to me at first. Like I said, I love solving puzzles, and especially finding the missing pieces. However, you were one puzzle that I could not figure out. No amount of logic, skill, or talent could solve your mind. It was impossible.

Then again, I love solving the impossible. You already know that.

It was the library. It's an odd place, I know, but it's a perfect place for a puzzle to meet a puzzle-solver. It's quiet and serene: a perfect puzzle-solving atmosphere. There were only a few windows in the large room, but most of them were covered up, making it an even more challenging puzzle. The books were lined up in neat rows, and it made me dizzy looking at them. That's why I looked at you and not at the books. I was too dizzy. That's how our conversation got started.

I said that the books were too neat. You asked me what was wrong with neat books. I said that they made me dizzy, and you just stared at me, almost trying to decipher me. It's funny how things work out. You were a puzzle trying to figure me out, like I was a puzzle. I'm sure I am not a puzzle, though. I know all about myself.

Then, you laughed at me. You said that the books really did make you dizzy. I didn't know what to say after that; I stood there with my hands in my shallow pockets and watched you. You slowly walked over to the nearest bookshelf, and pulled a few of the books out. You looked at the covers, but then thrust the books back in carelessly. I didn't know what you were doing at first; you were a puzzle. This puzzle was harder than expected. It took a few clues to figure it out. It was four clues, to be exact: they're not neat anymore.

I laughed at myself because you were finally one puzzle that I could not solve. I sent a crooked smile towards you, and you started walking towards me with a ratty book in your hand. It was a really thin book, and out of all of the books, it was the dirtiest. I mean, it was covered in dirt and wear. I didn't understand why you were walking towards me like this, but I couldn't help from staring. You were just such a confusing puzzle.

Then, you finished our conversation. You held out the book, and I smiled at you. I finally understood you; I solved the puzzle.

You thrust yourself towards me; it was a little bit too jerky for my taste, but a puzzle is a puzzle. You attached your lips to mine, like attaching the first two pieces into a puzzle. I couldn't help but feel relieved. This puzzle wasn't so hard after all.

Romeo and Juliet.

That was the name of the book that fell out of your hands when you kissed me.

I stared at the book as I embraced you, yet our arms were entangled into a hopeless mass of flesh.

I had so much more of the puzzle to solve.

Time to begin.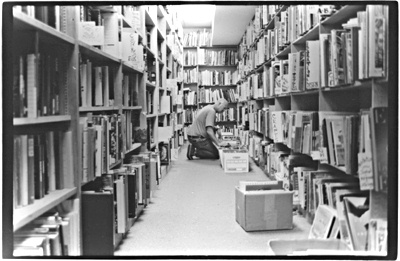 © Benjamin K., McLean, VA