The Angel Chapter 11 The Return Of Adam
April 30, 2012
Xavier and I both sat at a table in the hospital waiting room trying to make a plan of what we were going to do when Adam came.
What we would do if he was trying to kill us and what to do if it was for different other reasons. We decided to go home and pack up. We were going to Tony' house to hide out in his old basement from Adam. Adam was using a tracker to locate us and he would be here soon.


Finally, we decided to go home and pack and emergency bag for each of us. We couldn't stay in our house because Adam had found out where we lived at in this city. We got there around one in the afternoon. Xavier headed to the bathroom to pack some ideal meds we might need and grabbed the first aid kit. I went to our room and started packing some of my clothes. Xavier came to start his, but he stopped and stared in the doorway.


I didn't notice until I heard him make a small relieved laugh. "What?" I asked. "I was just thinking about you. Not being able to lose again." he said. I gave a small smile as he walked in and kneeled at his dresser. We grabbed two simple meals that could cook easy and fast. We zipped up our bags, locked the doors, and headed to Tony's house. He had an underground basement he would let us use until Adam past over searching for us. It was small and cozy. A pull-out sofa, small table, love seat and a shelf with a TV and microwave.


I was glad to notice the microwave, which would be used for our meals. Xavier slipped my bag off my shoulder and put the bags on the loveseat. "I guess its safe now." he said looking over the room. "I hope so too." I said sleepy as I stretched out my arms and looked around. We sat there for a while taking it all in and wishing Adam would leave us alone. "I wish we could just settle down just one time and not worry about anything like this." I said. Looking at him struggle for an idea.


"Me too, Serena. I wish we could just get this over with." he said. There was a knock at the door. Xavier got up and peaked the door open. It was Tony. He opened the door for he could come in. "Did you hear the news cast earlier?" he said worried. Xavier and I shared a glance. "What they said?" I said slowly. "Well, they found some dude's body and they found a big box he was lugging along with him." Tony said as a matter of fact.


Serena looked like she was having a flashback. Xavier got up and went by her side. "Serena. What do you see?" he said as he sat at her side gripping her shoulders. "The box, the one Adam has. It has something he was going to give us. He is half-dead though, but he was suppose to tell us something very important. Someone else was after us, not him. Xavier looked at me with wide eyes and was surprised because he was struck with a thought. "Wait, What kind of box was it Serena?" he said getting up making hand gestures as he came closer. "Um. It was like a small cherry-wooden box and it had a lock on it with an 'x' and an's'. Aka our initials." Serena said as she looked him in the eyes, hoping he knew what he was going to do next.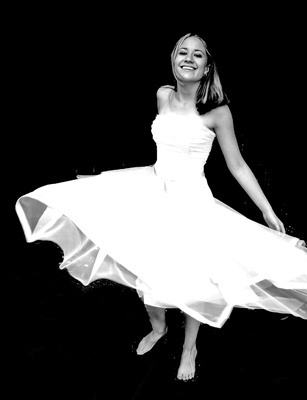 © Kara S., Walnut Creek, CA