the dark prince
November 7, 2011
He placed a crown of black roses on her head and kissed her softly. Ashes started to fall like snow brining us back to reality. Making them realize that the love they felt for each other could never be. They were just too different.


Running from the burning house the flames slowly creped up on Isaac, making him look back over his should once again. Stopping on the spot Isaac turned and stared at the only place he could call home burn to the ground. He knew he couldn't stay long cause if he did they would get him. So turning on his heels Isaac started to run again this time not stopping till he couldn't breath anymore.

Isaac stopped by a stream and knelt down beside it. Looking in the clear blue water
he saw his face but the eyes were different. It felt as if the fire had engulfed his heart burning away at everything he had worked for and everything he had ever loved.
Scooping up water Isaac splashed his face washing off soot and ash from the fire.

Now he would have to start over and move on.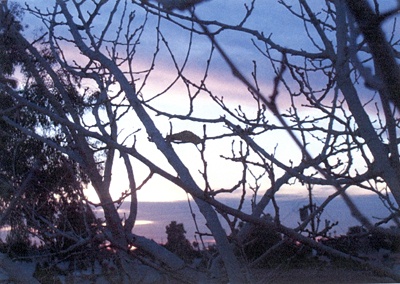 © Delia R., Phoenix, AZ