desert rain
November 21, 2011
The outside smelt of flowers exposing their aroma . The grass was swaying while the immense Oak trees were happy, dancing in the mid-afternoon sun, their leaves turning more colorful by the minute. The squirrels were playing in the forest climbing up and down the trees. All the little kids were at home eating dinner, meaning nobody was in the park.

"Juliette," Kyle whispered in my ear. His lips were almost touching my cheek, I could feel his warmth, "It's time. I have to leave."

"Just one more minute."

"No hun, I have to go now. We can still be friends and call each other every weekend…"

Friends. I have heard that word a lot before used in that term. 'We can still be friends'. A term meaning, I still like you… but I need a break. In this case though, it means I wont be able to see you for a year because my "family" is moving to England.

"I'll miss you."

"I'll miss you too. You're the best girlfriends somebody could ever have. The next guy to have you will be very lucky to have you."

He started to walk off into his beat up chevy truck. It's the truck I grew up with; the one I would always see in the drive way of the small house. Throughout the years of going to his house to fingerpaint, to doing homework together, to hanging out, and to going to his house for us to go on a date. It was his dads truck. Once his dad died of cancer a month after his 16th birthday, his mom gave him his dads truck. The day Kyle got the truck he didn't think of it as a classic 16th birthday gift from his parents, he thought of it as a gift from God. Reminding him that his dad will always be there in the littlest ways.

"I love you," I said through the small window.

"I will always love you." Kyle said.


I will never forget the smell of the car. The smell is of Mr. Hudson his dad. It smelt of rain in a dessert. A unique smell. It's a smell people might think of as interesting, but its a smell I think of as love.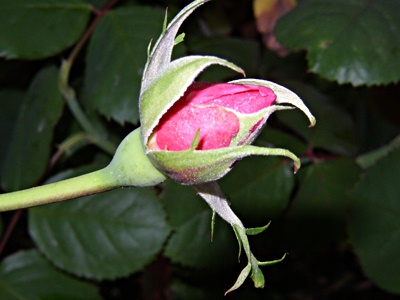 © Lauren B., Edina, MN