The Angel: Chapter 4 : On my Own
November 1, 2011
Earlier...past...
I sometimes thought this was just a dream, but I was cold, sleepless, and full of grief at four am. I looked at Xavier who was on the side of me. He was sound asleep peacefully."At least 'he' can't sleep well at this time" I said to myself annoyed. I got up and walked up to the freezing water of this artic like water. Next thing I knew, I was crying second thought on Adam, and how he suddenly killed himself just because I told him the truth I sat down hugging my knees. Wiping my damp, moist cheeks as they stung from the cold air. My throat was hurting and it felt worse than how I felt when his body was tumbling, while so much in love with Xavier.


My name is Serena Alavie Moieselle. I was now alone and together with Xavier. He was okay and not a statue anymore. Adam was gone now and the angel was unoccupied at her home up in Detroit. The things around us was dull and to me, a blur. I looked around as my mind was getting a feeling that someone was following. "Xavier? I think there's someone following in the behind." I curiously asked him. Xavier stopped to look; He saw a flashing light in the far distance. "Serena...It's not good. St. Salvador is coming. "He said nervously.
I looked at the bright light closely and noticed the features. "What do we do now???" I said unknowingly. "Now... we must find a safe place, my girl."
There's something about the way Xavier calls me 'my girl'. It's what a mother would say. But, I no longer had that life now this very moment. I didn't want to be that 'smart brunette girl' anymore. I'm a girl that's in love with a boy named Xavier. I'm the girl that was partners with a boy that killed himself because I left him and then went back to the boy that she was engaged to.


Xavier was standing there trembling. He knew it was going to happen to our hometown as soon as we left. His eyes were bloodshot. "Xavier, are you okay?"
He looked at me slowly trying to put on a brave face for me. He looked me right in the eyes "Don't worry about all those horrible moments we had there. Think of what's happening now. You and me together now. No more Adam, Trevor and no more St. Salvador." He smiled being thankful for that.

We turned back, starting our path to our new lives in St. Martinsville. He didn't want to speak of it so I just kept quiet as we headed our way. I was wearing a long flow lavender dress and he was wearing a black tank and jeans. We started our way feling good and not having to woory about so many things. "Serena, How you think life is goingto be when we arrive?" he asked. "We'll just have to see Xavier." I answered.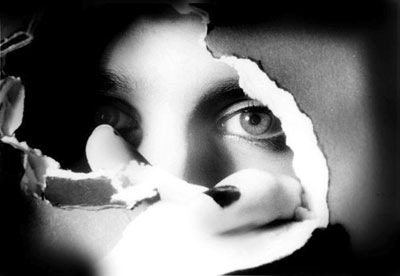 © Tabatha B., Peoria, IL