Heart Beat x10.
February 19, 2011
She walked outside, welcoming the crisp October air. It ran through her lungs, rejuvenating her mind and making her feel at ease with life. As she picked a seat to sit in on the bus, she glanced at her phone, three unread text messages. That was odd. The first one was from her boyfriend, CJ. The second one was also from the same person. And the third, was yet again from CJ.

Worried, she quickly replied. All the texts basically said the same thing: We need to talk. The girl wasn't stupid and knew where this was going. At least she had a very good idea of what this was about to turn into.

"Why?" Her fingers quickly typed out the small word and hit 'send.'

A second later her phone was buzzing with a reply from CJ. "Can I come over? We need to talk."

Her heart pounding, the aspect of what she would be losing terrifying her, she replied, "Just say it." There was no point for him to drive over, and cruelly speak the words of 'We're over.'

"I don't want to. I want to say it in person." Great, now he was prolonging it. It would be so much simpler for him to just break the news, so she could jumpstart her life and move on faster.

"Just say it."

"Ok. Fine. We're over."

Even though she knew what that text was going to say, secretly she had hoped that it would be something different. Secretly she had hoped that she didn't feel so crushed after reading the simple words. And desperately she had hoped that he wouldn't have broken up with her the day before her homecoming.

But that's life. Sometimes good people do crappy things and the broken girl just has to find it within herself to forgive him and move on.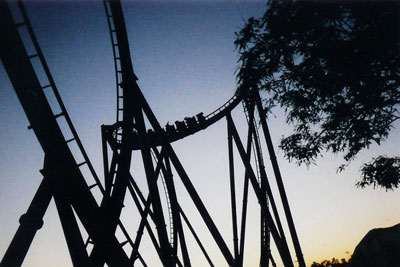 © Aaron S., Shelby, NC