It was Happening Again
February 8, 2011
It was happening again.
My heart thudded to a standstill as I sucked in a large breath and held it in. After rereading the text that scrolled across my screen I let out the breath with an all too familiar heavy sigh. I had just sent a text to my crush divulging one of my deepest darkest secrets. That I, Grace Watkins, am madly in love with him, one of the star varsity football players. That turned out to be a very big mistake when he responded with two simple words that burrowed deep into my heart and then exploded in all directions. The text read "move on."
I looked over the text again to confirm I had not just simply misread it, but the words were there and did not change no matter how hard I begged them to. My excitement and the rush of adrenaline that I had felt surging through my vains after sending that message that held my secret had all vanished and now I was left feeling hollowed out and empty.
I had been crushing on this guy hard for the past six months thinking all about him 24/7 and fantasizing about how he would ask me out and what we would look like on our wedding day. I knew that we probably wouldn't have made it that far anyway but I was hoping that we would have at least made it past the "friend" stage. Now however it seemed that even that small dream was not destined to come true.
I lay in bed thinking about what could have been. These thoughts do little to ache the blow of his words but instead deepen the hurt he has inflected on my uncontrollable teenage emotions.
I'm about to swear to myself that I will take a break from guys or maybe even say goodbye them for good when my phone buzzes beside me. I look at it questioningly. Slowly I reach for it pondering who would be texting me at one of my deepest of times. I flip my phone open and read an unexpected message from an unexpected person.
"Hey beautiful, long time no talk."
Well maybe I shouldn't swear guys off for good just yet.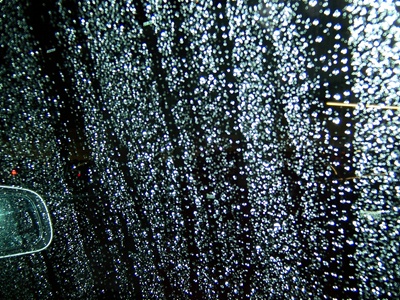 © Jessica L., San Jose, CA