Kiss of Life
September 19, 2010
"Recitorru Lieff"

He uttered the immortal incantation. Years of practice, wells of skill, and fully developed talent flowed from his tongue into the words. There was silence for a few moments after he spoke. He waited; waited to see the stiff body before him open its eyes. He longed to see her eyelids flourish apart. He fantasized about her lashes slowly batting awake, about seeing her malachite green eyes fill with life- with love.
Years of practice, wells of skill, and fully developed talent were not enough to make his dream come true.

"Recitorru Lieff"

This time, he spoke the words as a command. "Give her back her life, he thought, give her back her life, and give me back mine." His heart was pounding in fits, unaccustomed to beating without her heart doing the same. His soul was at a loss, contemplating the meaning of existence if it couldn't have its mate.
But her body lay there, motionless. Her eyelids not aflutter, her chest neither rose nor fell.

"Recitorru Lieff"

Now, it was clear he was begging. Begging for her to come back. In fact, his voice had quivered. Now the incantation had become a desperate plea, with an edge of fear. "What will happen if she does not come back?" He wondered, "the sun may rise, but it will shed only darkness. The fire will burn, but emit only bitter cold." Another desperately hopeful moment passed, but her body still remained a mere shell.
Why would the spell not work? He could feel the magic leave his lips- but why would the words not carry it on? Why would they not breathe life into her?
"Why doesn't matter," he decided, "the words cannot carry out the deed, but nevertheless, it simply must be done." He buried his face in his hands, mind plunged in frantic thought: "How?"
His lips could see the magic off into the words- but they needed to see the magic off into her. Bending over, his trembling lips met her still, cold ones. Magic surged through his lips into her mouth.

"Recitorru Lieff, Recitorru Lieff, Recitorru Lieff," he thought- commanded, pleaded, demanded.
And the magic obeyed.
Her lashes batted, eyelids flourished, and gem-like eyes were in view. His hearts and hers beat harmoniously, with their rhythms intertwined once more. Their lips stayed locked, their passion growing more intense with each passing kiss. He slipped his hand into hers and in that second, she smiled.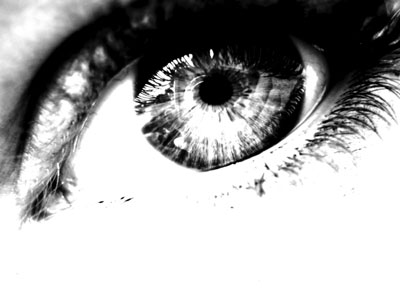 © Lauren S., Reading, Berkshire, UK