Why Does Loving You Hurt?
September 3, 2010
I told you something I have never told anyone else. God, I regret that now. You act like it's nothing; I may as well have told you I was thinking about dying my hair blonde. You thought it was a joke, laughed it off and changed the subject, whereas my heart was pounding, my stomach churning. Of all the ways I had thought it out, I never thought you'd be so… dismissive. You should have at least acknowledged it, said that you didn't, don't, feel the same way. You said nothing.

Now, life goes on like nothing ever happened. We're still friends in the eyes of everyone else but why doesn't it feel the same as it used to? I used to feel so comfortable around you, we had talks about meaningless stuff but it meant something to me and when I fell and you asked me if I was okay, I knew I wasn't lying when I said yes. Now I am. I'm not okay; I'm hurting inside, because of you. I've cried over you so much I'm not sure I have any tears left but I know I'll keep crying. I keep telling myself you're not worth getting so worked up over, but then I see you and I know you are. You're worth it all. I just wish things had worked out differently and I'd not said anything. I'd rather still be wondering what would happen if I told you, than know exactly how you feel because every second with you is torture now, and it shouldn't be if it wasn't before.

My friends, they don't know how much it hurts; they think I've told them everything but I haven't. How can I explain how much I love you? That's right, I love you. This isn't like when we were younger and it really was just one big joke, a different crush every week, I love you for real. I've never felt this way before; I've never loved someone enough to tell them the truth, I usually keep it to myself and hope it fades because I know it's never going to happen. With you I had hope, hope that faded the minute I opened my mouth.

I saw you today.

Why does loving you hurt?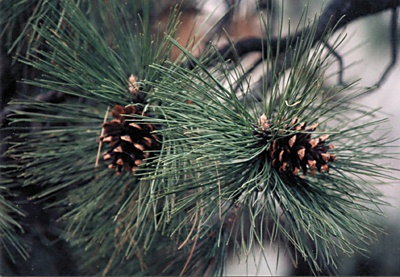 © Allison S., Eau Claire, WI