The Dusty Room (Part 8)
August 6, 2010
Heather quietly slipped back into her desk once she had re-entered the English classroom. No one even seemed to notice her absence, but Mr. Elsin acknowledged her return with relief. His "student teaching" was going good if he could control a few students, his first accomplished task was Heather coming back from the restroom.


Heather jotted down a few more sentences of notes, and then just gave up. There was no way possible she could concentrate long enough to take notes. She wanted to see Josh, so bad it hurt. Two more classes after this. She could make it, she had to.


When the bell signaled the end of class, Heather nearly jolted from her desk, picking up her books as she rushed out the door. Something inside her told her if she got to class faster, lunch would come sooner. This reasoning was, of course, ludicrous, but she couldn't help it.


She was the first one to arrive in Pre-Calc, so she sat down, trying to avoid eye contact with the Ms. Ginny, the teacher, as much as possible because she really did not want to have a long, drawn out conversation about math, if she had to sit through another 45 minute lesson.


"Hello, Heather," Ms. Ginny said with a huge smile on her face. Heather dully noted the pink smudge of bright purple lipstick that was smeared on Ms. Ginny's front teeth. Then, revoltingly, Heather took in the sight of Ms. Ginny's long, black skirt that went just past her knobby knees. Slowly, she looked up to see the extremely too tight, too little, white tank top that revealed her long, flabby arms.


"Hello, Ms. Ginny," Heather returned, trying to be just as polite.


Ms. Ginny walked out of the classroom, much to Heather's relief, as a few students were walking in. Heather glanced up a few times to see who was entering the room, and her heart leapt from her chest when she noticed the same familiar figure she had seen in the hallway earlier. Josh was walking down the hallway, and Heather wanted to speak to him. To get just one more little taste before she was put through another class to suffer, and then rewarded by a 30 minute lunch period with Josh.


She didn't even think when she rushed out the door, past Ms. Ginny, and tapped Josh on the shoulder. He turned around, confused, but then smiled when he realized who it was. The same stomach-flipping smile that he had flashed her when they saw each other in the hallway earlier. Heather completely ignored the bell when it rang, which meant that she and Josh were both going to be late to their next class, but neither of them cared.


Finally, Heather regained her senses saying, "Uh, I'm sorry, but I gotta get to class. The bell rang."


"Yeah, right. Crap, I'm gonna be late," Josh sounded worried about his tardy record, yet so unaware of what was actually happening. He just knew that, right now, he was with Heather.


"Bye," Heather said, smiling, as she walked away, and back into Ms. Ginny's room.


"Heather, where have you been?"


"Uh, I'm sorry, Ms. Ginny. I had to use the restroom…stuff." Heather was trying her hardest to get out of a tardy because if she got one more tardy, she would have detention for a week.


"Yes, okay," Ms. Ginny replied. "I saw you in here earlier, I guess that's all that matters." Awesome! She bought it. Heather was ecstatic that everything was going her way today. But she dreaded the idea of getting bad news…how bad it would be, and when it would find her.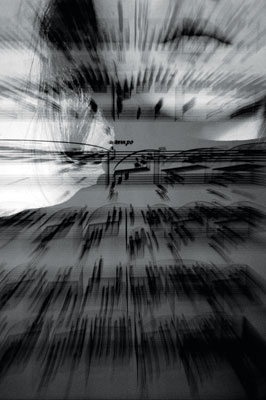 © Sarah M., Blairsville, PA