Funnel Cakes and Ferris Wheels
May 30, 2010
I sit outside. Its nighttime and the summer air smells of freshly mowed grass, a burning fire, and the air is filled with screams from little kids. I remember everything we did just a year ago. Before it happened.

It was the Fourth of July festival and you called me. I wondered how you knew that I wanted to go. I said yes and panicked not knowing what to wear. I finally picked out a white dress with a lacy hem. I took a fast shower and curled my hair. I was running late and you knocked on the door. In my hurry to answer I tripped on the wedges I was wearing and tumbled down the stairs. Hearing all the noise you ran in tears filled your eyes when you saw all the blood pouring from my arm.

I cried and you got my mom's favorite towel from the kitchen and wrapped it around the wound. I laughed at the sight of my mom yelling at you and you hung your head low and blinked a few times before blushing and telling her I had been hurt. She smiles and apologizes. You wrapped my arm in gauze and we went to the festival. The sun is just setting over the horizon and it paints the clouds a soft pink and they look like cotton candy. The rest of the sky is an orangy-yellow color.

You hold my hand and ask if I am hungry. I tell you yes. And I wonder how you knew I was thinking about food. Maybe you could read minds. You take me to a booth that sells funnel cake. We share the sweet treat. I tell you that I have never eaten funnel cake before. Then you pick a piece of the soft powder sugar covered cake and tell me to open my mouth. I do as you say and you look at me for a second then pop it in. It melts slowly and it tastes sweet and delicious. I tell you that I haven't tasted your lips either. You laugh at my small request. Then you sigh and tell me that I will later.

My heart skips a beat and you ask how it tasted. I tell you it was better than any other treat I've had. You smile and your green eyes twinkle with happiness. I lose my breath. You pop a piece into your mouth and we walk to the Ferris wheel. I am afraid of heights. I shake my head in disproval. You smile at me and tell me that everything will be okay with you there. I nod trusting you with every ounce of my heart. You give the clerk two dollars and we get buckled into our seats. I start to get nervous and you hold my hand and look into my eyes. You always want me to be happy and try new things.


I smile and we talk about our plans for the rest of the summer. You tell me that you want to be with me every moment before you go to Iraq. My brown eyes fill with tears. I say that your only 18 you stroke my chestnut hair and tell me everything will be okay. I look at your beautiful brown hair and can't imagine it being cut off. You say that your father fought and you were destined to as well. I nod fighting back sobs. While we finished our funnel cake you ask if I enjoyed my junior year of high school. I nod unable to talk without crying. When our cart reached the top of the Ferris wheel we stopped. I look down and see that something happened and we were stuck.

You say it will be okay and suddenly I saw you leaning in. I get even more nervous as your soft pearl lips touch mine. Your kiss soft and sweet it tastes of powder sugar and cherry chapstick. Suddenly the Ferris wheel jerks forward and you pull away. The rest of the ride we sit in silence. After a game of ring toss you walk me home. We reach the porch and I know what's coming next. This time the kiss is more aggressive as if you're afraid I might be lost any second. The rest of the summer floats by dazzily by the pool and we spend late nights watching movies or just going for walks around the park, until one day I get a call from you.

You say that your off to boot camp and spend the rest of the time on the phone crying promising to write to me every free minute you an. Its late August now. You're in Iraq and I am starting my senior year. I sit at home doing my homework and the phone rings. I answer to hear your mother crying. My knees buckle and I drop the phone. The battery comes out and my mom rushes in.

Three days later I am at the cemetery. Your casket is closed. That can't be good. I cry and so does everybody else. I have a strange craving for funnel cake. You taught me things in the little time that I knew you. 1. You taught me to always try new things.

2. You taught me that no matter where the Ferris wheel stops I will always come down. And that every minute must be filled with love.

3. You taught me to love unconditionally and for that you will always be tattooed in my heart.

Time passes slowly and it's now July. Next month I will go off to join the military just like you. I am scared, but I am fighting for you. I love you Ezra.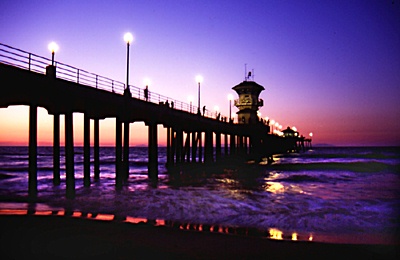 © Cherry L., Ceritos, CA