Against the tornado #1
October 12, 2009
Jenna's teeth clenched as the tree across from her was ripped from the ground. Chase's arm tightened around her as they hid beside a house. She wanted to scream as the wind tried to rip her away from him.
It figured that the week her parents went on vacation was the week a tornado hit the town. Not only that, but she'd lost her house key that afternoon. Also, the wind was so loud that nobody heard the two teens when they banged on doors, so that was another thing against them.
Jenna looked up at her boyfriend. His sandy blond hair was close to covering his determined hazel eyes.
The tornado was getting closer, and she knew they couldn't stay in their spot forever. To prove that theory, a tree branch flew right by her. She screamed, and Chase held her tighter.
"Chase?!" She asked. He looked down at her. "What do we do?!" She screamed over the winds. He didn't answer her, all he did was stare. He broke his gaze, and looked ahead of them.
Everything happened too fast for Jenna to understand. First she was being held by Chase, next he pushed her away from him as a van flew towards them.
The crash, the screams, all of it was higher then the mean sounds of the tornado.
Jenna screamed, tears flew from her eyes as she ran. Chase was under the car. Blood poured down his face, and his eyes were closed.
"No!!" Jenna screamed. She spun around to find the tornado,and saw a piece of glass racing to catch her. She leaped to the left as the glass soared by. It was her against the tornado, and she was going to win.
"I love you Chase." She thought as she ran.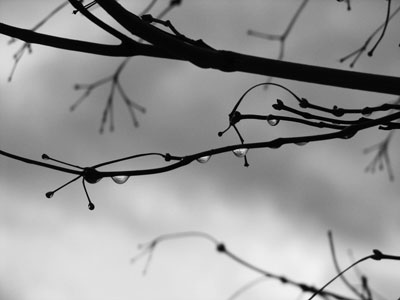 © Carly M., Hopedale, MA