Just Like You
MAG
October 20, 2009
Today, I made a boy out of pillows and old clothes to look like you.
I told him that I liked his eyes, that they were a spectacular shade of blue. He did not ­compliment me back.
I read him my poetry. He did not offer me a ­critique or wild exclamations of how much he loved my writing. Instead, he stayed quiet.
I walked with him in the woods behind my house. He did not try to hold my hand.
I baked him a lovely chocolate cake – your ­favorite. He did not flatter my delicious ­baking skills.
And when he grew tired I set him down next to me on the bed. He did not caress me, he did not kiss me, he did not whisper sweet nothings in my ear, and he did not tell me that he loved or needed me.
Yes, I made a boy out of pillows today. He doesn't just look like you; he acts like you, too.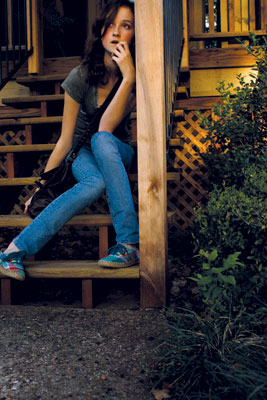 © Alissa H., Double Oak, TX