The Laminated Bookmark
July 29, 2017
"Kept me in the darkness,
Torn me in between--
of your secrets,
quenching for thirst."

The swifts of pine tree adjourns the fine weather of the day. It kept me wandering through the dried leaves that fell the last season. I wonder how is it like to be swept, like a senseless dried petals. Would it make me feel down for I am unworthy? Or would it make me feel strong for I could be one's laminated bookmark?


I feel wasted and useless. I could feel the asphyxia cornering my lungs, pulling me down as melancholy covers my being. It never got to me the feeling of extreme ecstasy. All I could see is the darkness blocking the awaited light. I am imprisoned of my own emotion, losing my social life and taking the introversion as my opted path.


I closed all doors and let them keep banging the wooden wall, neglecting their existence as if I do not hear the loud voices begging for entrance. I locked my life away from people and wouldn't allow them to penetrate. I am selfish and underrated. All I care for is myself. As I decipher every black spots I am seeing as I opened my eyes, I kept silent and quiet in my own world.


Everything was dark. The room I have kept for so long was morbid and haunted by my own thoughts. I walked around and saw the darkness dragging me beyond my expectations. I was isolated for so long. This life I have been living is a trap, a trap that would cause me bruises and wounds that will never be healed. It is a trap that kept me suffocated every single second I breathe. A trap with thousands of labyrinths that might cause me to fail. I am living within this trap I thought I would find my happiness with but in reality, it is a mere illusion I have wasted for years.


I want to evade this place and keep running out of sorrow and grieve. I want to break the lock and find the key out of darkness. It is never too late to escape and chase the light. It is never too late. I unlocked the door and pace fast out of the trap.


I won. I saw the seeming light that is waiting for me. I have solved the puzzle of my life. I am enlightened by the city of lights. I finally found the reality. I will never be wasted and unworthy again but instead, I will be the swept dried petal that will turn as a laminated bookmark of someone's life.


A beautiful mark that prevents people from choosing darkness and will remind them to turn the page to the next chapter of the book.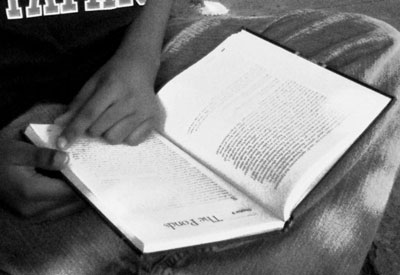 © Allan L., Plano, TX