The day
January 19, 2017
The DAY
Everyone was sleeping drowning in their dreams. Silence and peace were the two attributes I can feel in the room, but still my mind was not in serene mood. I was looking towards the stars who were twinkling as like my mind on that calm night. It was the last night of first semester end holidays. On the next rising day I have to again go to my working laboring busy scheduled boring but worthy college days. My bag was packed with lot of blessings from my parents. " Beta!(son in hindi) come for breakfast." A sudden voice assassinate the calmness of that night. "Ok mom! I am coming after bathing". After having breakfast and taking ashirwaad I went to the Dehradun ISBT for taking bus to Bathinda along with my father. "Or beta! God bless you have a great journey". I went into the bus. My father started his 19th century scooter and walk away. Bus was about to run, " bhaiya! Stop it I forgot something", I went out of the bus and with great hurry went to the chandigarh bus.
I think you were surprised Why I take that bus. Actually, a day before my best friend, I would not hesitate the person I am having feeling for text me, "hey just come to my home". My best friend I would refer to call Y, lives in Himachal (Hamirpur). If anyone of you looking for going to Himachal from dehradun just take a bus from ISBT to chandigarh and then hamirpur. You will enjoy the journey if you love the nature. The sound of air, the route of mountain, the conversation of trees ( ya they speak to you, happy journey) and the taste of tasteless water will addict you. 
Well actually, I reached my bestiezz home, ringing the bell with great nervousness I don't know why, She's my best friend, my only comrade with whom I share everything, Why I am nervous this time, Seriously I cant find answer of this question at that time.
The great firm door, I can says its the border that separates the environment of home from outer, opens and What I see a guy, cutest, gym toned body, light weighted, " Ya! Y's friend ya come on!". I first thought he was her brother she always talk of, but it takes no seconds for me to deduce what she relates to him. I was in the amphoteric mood, the smile in my face, but sadness in my heart, really it hurts. There's a difference between friendship and the guy you clicks with.
My father always says to revise and rehearse. At that time I believe they were always right. I want to reverse my words what I say to bathinda bus conductor. "Well its a great tea, he made, you should taste it". I should be awarded for faking my smile. I was in remorse, not because I was jealous or I had feeling for her, but because I know difference between the two. "Well! I had my relatives in hamirpur, so if you don't mind, I had to go there tomorrow , you understand my family will then make a issue".
That day's night was in great roar, but my heart and mind were in complete peace, my eyes don't want to see the star twinking, they are seeing the moon, who takes all the credits for the beauty of night. Well my bag is packed as it was before.
"Well good bye, will meet s…".
I hurry up for the hamirpur station, take a bus direct for punjab amritsar and then bathinda… Was I wrong, Was I right…. The Q&A lies on you………. friends.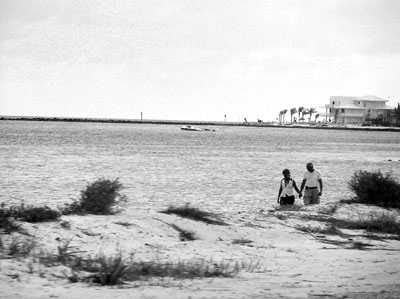 © Edgard B., Coral Springs, FL