Dear Future Self - A Reminder of the Past
February 5, 2015
Dear Raahi,

The earthy scent of rain tints the breeze, ruffling the beige curtain. It's such a pretty sight. Do you remember what happened today? A plate of frozen pizza lies on the bed, cold and untouched. The coffee is almost done. I must go and get it off the stove. And I am going to pick up all these clothes strewn about the floor lest I fall and break my head. That is such a lousy way of dying. An unceremonious death. No, more like mediocre. Just a day-long column, abandoned to the corner, swept off  people's mind, faster than prayers scribbled in air.

I'm back. Now, walk over to the mirror, and put this letter down for a minute. Do you still have my long hair? Have you lost any weight? Take your blouse off, and turn around. Is it still there? The bruise? Or, did you find a fancy way to cover it up? But I guess you have other pressing issues to deal with now.

Does he still haunt your deams? Yes, or no? Because I can't get him out of mine. I see the glint of his silver glare everywhere. In the flash of the lightning, in the darkness of the storm clouds that are steadily rolling in. I hear his empty threats rumble and grunt in the distant sound of the thunder. The wind is strong now, pushing me off the chair with a brutish force, much like his. He's everywhere.

Before long, stolen glances and calculated brushes of hands across the dinner table had turned into midnight rendezvous in the back of his car, after she was fast asleep in their bedroom. I was his more than he was mine.  The combination of the liquor on his lips and the lipstick on mine was explosive. I'd be lying if I say that I didn't think of ending it. But old habits die hard. I was forever envious of my sister, lusting after everything she owned. From her neon pink lipstick in eight grade to the love of her life, eight years later. I hope she has forgiven you.

As much as my body is relieved that he is dead and his callous hands will no longer ravish my flesh, my soul yearns his presence. It's like cigarettes. Or, alcohol. Or, weed. Or, whatever you are into now. A vicious cycle. It's not a maze that everyone portrays it to be. A difficult conundrum, outsmarted by will and perseverance. Rather, it's a never-ending circle, because a slight tweak down the middle spells infinity.

And I hope you're making money - bucket loads of it - because my modelling agency just fired me last week, and, hell, cocaine is so costly. You know what else is costly? Being pretty. It's a fickle world out there, flitting from one hollow shell of a human being to another. Everyone complains of the rut but everyone is a passive participant. I'm no different. Vacant vision behind the flashy cartoon eyes. An empty corpse, reeking of decadence, underneath all that candy-apple scent.

With that said, I hate the color of my hair. It's a jaded brown. Dye it a darker shade. It will go well with your lighter eyes. Maybe after you've worked on your hollow cheeks and ashen complexion. And probably all those scars. I'm sorry about that.

The road is busy with people. I just checked. Hopefully, there is a camera crew right around the corner, shooting a movie or something. So I wear my prettiest dress and let my hair down in loose, romantic curls as the open window beckons me. 
They say that you'll fall like a feather. But when you hit the concrete, it'll be more like a stone, right? A shattering pain that will wreck the body.

Am I scared? I don't know.
My last wish is that you never get to read this letter.
But, hey, if you do, I tried my best.
Love,
Raahi.
P.S.  If you don't remember any of this, good. Now that I've jogged your memory, try not to be as despicable as I am.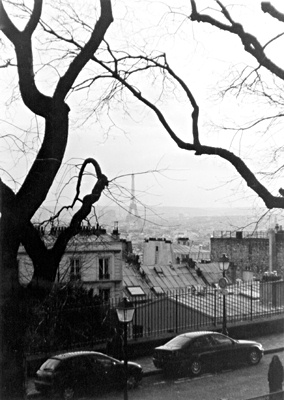 © Lena K., Marblehead, MA