The Three Barrels
November 15, 2014
   His hooves pounded, the blue sand-dusted barrel drawing nearer. I turned the reins right, the horse went left.
"Dang it, Syracuse," I cursed. He had been doing this since the accident.
   Four months ago, Syracuse and I were rounding a barrel when I leaned to far into the turn and lost my balance. Syracuse was tall and fast enough that I broke my arm. After that, he was careful with me; it tooks weeks of coaxing to get him even to trot at the barrels.
"Come on Syracuse, we need this."
   I had been offered a scholarship and a spot in the college rodeo program next year, if we could make time. Syracuse was fast, his only problem was his fear of the barrels.
   I gave the barrels another go without the desired result. Sighing, I headed back to the stalls, where I un-saddled him, mucked out his stall, checked his hooves, brushed, and fed him as part of our daily routine. I thought about how to help my horse with his fear.
   I was twelve when I first met the one year-old Thoroughbred, he was grey with white flecks, a blue roan. He was tall, strong, beautiful, and mine. I worked with him every day whenever I could. Two years later we entered our first barrel racing competition with eight other competitors. We ran hard and fast not knowing we would place second, after that we never left the sport. If there was a junior rodoe within a 250 mile radius we were signed up. Now, I needed to hurry, the sign up for the scholarship was over in a week.
   I was stuck, I didn't know how to help my friend. That night, I had an idea.
   The next day we started again. We practiced like he was a foal again. I set the training cones around the barrels and led Syracuse around them one by one. I did this several times, changing the pattern each time. Only returning to the clover pattern after six or seven times. As the sun began to set I removed the training cones and rode him around the barrels.
   He's ready, I thought, run him. I dug my heals into his ribs and hollard. Syracuse ran, one loop around the first barrel, then the second, finally the third; never loosing speed.
"Good job!" I cheered. He did it! He sensed my pride and abandoned his fear. 
   I ran Syracuse each day until the scholarship rodeo. Soon we were running our fastest time.
   The day of the rodeo my nerves were high. I glanced at the other competing girls and their horses, sixteen of us in total. Syracuse and I stood out.
   The other riders had their brown or golden hair pulled back in neat pony tails, while my hair was tied back in a sloppy briad with orange wisps poking out, suck under my cowgirl hat. Their horses were a sea of monotone Quarter Horses and Arabian. My speckled mount towered over the other horses standing at 16.2 hands.
   The boys tried thier skills at steer wrestling, bronc riding, and calf roping before the barrel racing.
   Once my event was called I mounted Syracuse. The loud speaker crackled to life calling the first rider, "Number 1, Jessica Winters and Lucky Diamond."
"Number 2, Isabelle Fogle and Sassy."
I was one of the last girls to be called, "Number 14, Christine Cecil and Syracuse."
   Syracuse and I awaited the nod of the arena judge. He would tell us when to go and give our times to the announcer. When the signal was given Syracuse and I tore out. We were one body, one pounding heart, one guiding mind; horse and rider joined as one.
   We rounded the first barrel, the second, the third, and raced back to the gate. We passed the arena judge to conclude the run. The final times were not announced due to the importance of the competition.
   Two more girls ran after me, then we were all called to the arena.
   The loudspeaker came on, "All of our ladies have done wonderful tonight, but only four will be given the scholarship. In fourth place, number 1, Jessica Winters and Lucky Diamond-18.2 seconds. In third place, number 12, Barbara Evens and Shadow-18 seconds." My heart fell, Evens beat our usual time, there was no chance we got the scholarship. "In second place, number 9, Vicky Stevens and Jasper-16 seconds. And in first place,number 14, Christine Cecil and Syracuse-15.3 seconds."
   I cried out in joy. 15.3 seconds! While praising Syracuse the other riders shot me questioning looks, envying my connection with my horse. I ignored them and continued to praise my horse. "You did good boy, you did good."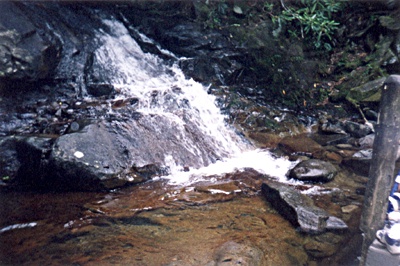 © Heather H., LaHarpe, IL