Who to Become
October 6, 2014
Thoughtful, quiet, mysterious. Saddened, solitary, inquisitive. Who is it that I am? Outgoing, playful, outspoken. Happy, craving people, adventurous, carefree. Though these are opposite, these are me. The age I am may draw these questions more. Where will I go in life? Who do I want to be with forever? What do I want to see? Will I ever know, or continually keep asking?

Who?

Who will I be in ten years? What choice will I make that will effect me forever? What do I want to do with my life? Who do I want to be? Where will I go in this world, what will impact me for the rest of my life? What choices will I make and what ethics will be powerful in my life?

Will I be an adventurer?
Will I be an explorer?
A reporter?
A writer?
A historian?
A stay at home mom?
Who?
How will I ever know?

I won't. Nothing I can do now will allow me to know, not for sure. But that is the beauty of life. The journey, the powerful road that will lead my life on its twists and turns, its a mystery. Its an adventure all in itself.

Nature tells us it is natural to ask questions, to wonder about life. Every choice you make, every action you take, and you have no idea which action, which choice will determine a new look in your life, a new turn in your road. When will I marry? Will I? Will I have kids? Who will be my best friend in five years? What will cause me to cry? What will make my heart burst, to leap with joy and to cry inside?

Some may feel that this adventure is not worth taking. Some claim their lives before the road taking them along may claim them. I will not do that. I will live my life to the full. I will let my road take me wherever it need be. May the road be long, may it take me to many places.

Please.

Please let my choices be good ones. Let me do the right thing. Let me look back in fifty years and know that what I did with my life was satisfactory, full and complete. Let me see myself in twenty years and know the best years are still ahead. I am seventeen. My life may seem as if it has ended. And in a way, it has. Without the warm embrace of childhood, the strain of school, the comfort of parents and family, the happiness that says you will live each day taken care of, without that, who will I be?

Who will I chose to be?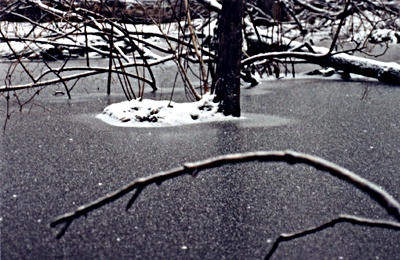 © Anton J., Philadelphia, PA