A Dark Night
April 12, 2013
I sat alone in my parents' house, staring at the knife in my hands. I had six long, pink scars that stretched across my forearms. I wished that every cut had done what Elizabeth had said what they would do. "It will all do away." She had promised. "All of the problems wash out with the blood." Elizabeth had been wrong.

I heard somebody knock at the door. I put the knife down on the kitchen counter carefully, and walked into the living room. I opened the dark, heavy oak door with it's golden doorknob. A girl was standing on my doorstep. She was wearing baggy jeans and a red sweater that was about three sizes too big. She had long, thick brown hair and warm brown eyes that were full of tears. Lightning flashed and thunder boomed.
"May I came in?" Gabrielle Vince, probably the cutest girl I had ever seen, asked.
"Ummmm....." My parents weren't home, so I would get into tons of trouble if they came home and Gabrielle was here.
"Come on in."

Gabrielle and I sat on opposite sides of the wide couch. I had made us both a cup of tea, using this as an opportunity to hide the knife.
"What happened to your arms?" Gabrielle asked.
I felt pure terror run down my spine. This was the first time that I hadn't had long sleeves on. Tears began to well up in my eyes and threatened to stream down my face.
"Nick?" Gabrielle asked, her own tears forgotten. She moved closer to me. "Are you okay?"
"I cut myself." The words barely came out, and when they did, it was in a hollow, raspy whisper. The tears in my eyes seemed to fade. I expected Gabrielle to recoil, to run away from me. But she didn't. Instead, she moved even closer to me and put her hand on my shoulder.
"It's okay." She told me. "I know what you did."
I looked up at her, bewildered.
"I've seen you do it." She told me simply. And then she did the last thing that I ever expected her to do, and the thing that I had wanted her to do so badly. Gabrielle kissed me on the lips. I wrapped my arms around her and she did the same. She broke away and curled up against me. She put her head on my chest. "I love you." She murmured. "I just wish that I was brave enough to say it to you before."
"This time, I know what you mean." I told her, our tears forgotten together.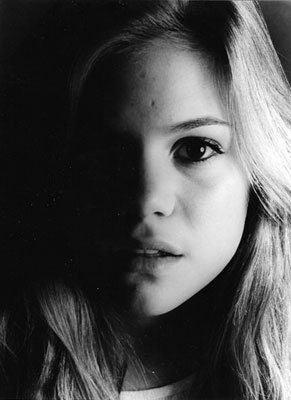 © Michelle M., Plainview, NY