Breaking and Broken
April 5, 2013
I stared down at my tattered shoes. The laces were frayed at the end, and the soles were melting away with wear. Shades of brown coated the fabric, and there was a bulge at the toe from my growing feet. I wiggled my toes around in my shoes, moving the bulge from place to place. I was regretting watching that last episode of my favorite show last night instead of studying. My pencil trembled in my grip, slipping to the floor and clacking against the generic white tile.

Stares pointed my direction, and my face reddened within seconds. I hate how blotchy my face gets in embarrassment.

"Ms. Harwell? Do you need something?"

Of course the teacher was talking to me. Why not embarrass me more? My face is already covered in uneven blotches, so why not?

My glasses slipped off of my nose as I bent to retrieve my pencil. They crackled against the floor and tears licked the corners of my eyes. My glasses were broken. Again.

"Ms. Harwell?"

I continued to ignore the teacher, trying to focus on finishing my test with my terrible vision.

I scribbled frantically, not caring what my answers came out to be or whose eyes were drilled on me. I needed to finish this test.

"Ms. Harwell, you can take it later, if you want."

I squinted my eyes harder. My head was starting to throb.

I glanced at my mangled and cracked glasses on the floor. Tears pricked my eyes again, and I felt them start to leak out. I rubbed my eyes in embarrassment. Nobody at this school was going to see me cry. Nobody.

"I'm done," I squeaked, tossing my pencil to the floor.

As I handed in my paper, I noticed the tear stains smudging my answers.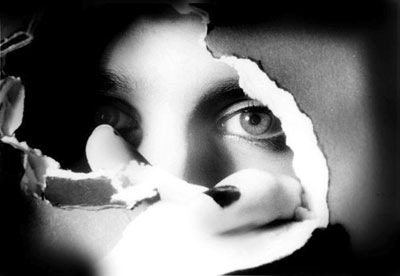 © Tabatha B., Peoria, IL