The Soul's Companions
December 29, 2012
Hello. My name is love. Some people call me Forever, others Eternal. I spend my days in the atmosphere, minding the stars and the sun and the moon. Every once and I while, I drift down to earth. I whisper, softly at first. I'm never predictable, but sometimes you can sense my presence before I make myself known. The beating of the heart, the sweating of the palms, and butterflies in the stomach are all signs of my coming. When I arrive, the world becomes brilliant. Sometimes I hide. I play in the dusk, twirling through unsuspecting dreams and humming a beautiful melody as I glide through the air. Although I can disappear, I never truly die. I'm somewhere, singing of perfection, until I choose to resurface and change everything again.

Hello. My name is disappointment. Love is usually my forerunner. I follow her curtails, soaring through the sky behind her until she fades and I'm all that's left. I never quite know how to react to her departure, but I normally hover, like a dark cloud crying to the broken world beneath it. I don't provide much comfort, but alas, I am only a messenger. After my arrival, I invite my friend depression in.

Hello. I am depression. I cast a thick coat of desire and despair over the splendor of life. I am not everlasting and I do not conceal myself as Love does. When I am born, I am omnipresent. I fill the mind with dispiriting thoughts and take control of the subconscious. Love is my greatest enemy and I am king only until she decides to visit. When she returns, I am suppressed and I await my next opportunity to strike.

Hello. My name is hope. My purpose is vanquishing the threats of both depression and disappointment. I'm not always concrete, but I'm always confident. Despite the past, I'm ready to hold my chin up and stride forward. Love and I are close. I'm practically her shadow. One day, I expect this vicious cycle to end. One day, Love will prevail. One day, the answer will be "yes."

Hello. My name is love. Some people call me Forever, others Eternal.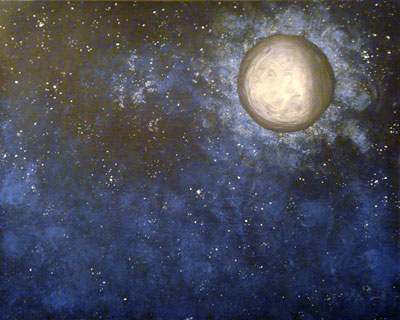 © Allison H., Vancouver, WA