Baby Dilemma
June 16, 2012
Pregnancy. My fingers start to cringe and shake involuntarily, suddenly I bite my nails at ease, scraping off the flakes on my nail ends. My heart pounds. I breathe hard. Why the hell does it have to be pregnancy? Ogling at those 'pregnancy stages' images makes my tummy flip aside, as flippant as my baby slams a tiny fist on my side. Ouch. He is tumbling and jumping and happy. As if he knows he's the cynosure of this class as he is a negative cynosure of the society. I slip my palms under my coat, through my shirt, and rub them on him.
I feel guilt and irrationality at the same time.
"Most teens nowadays had been into what we call 'premarital sex'. Fifteen-year-olds, fourteen, sixteen... and even eleven!" He walks to and fro, across the room. "...Before we discuss our main lesson, I'd like to ask a really trivial question: Considering the society's view of sex, what is the importance of virginity to you?" Everyone eyes each other, shining eyes bounce off the image. Amy smiles deliberately beside, then glances. "Raise your hand, whacko!" She whispers. I freeze momentarily, absolutely dumbfounded and feeling stupid. Cringing, I fixed my position firmly trying to shift my attention... from everyone. Nobody likes to answer. Has everyone lost their virginity? Like me?
Charisse raises her hand. Eager. "Yes, Ms. Fulton?" She smiles and glances at everyone. "I think for me, virginity is something like an egg," Everyone laughs shortly, Charisse waits yet still smiling. "It's too fragile and easy to break, that if you wish to preserve it for breakfast the next day, you have to take extra care on it. Otherwise, it's broken and it's messed up, right with the shell pieces sticking on its albumen."
"But you can always get another egg for your breakfast, so it's not that trivial." Red-headed Mark reasons.
Charisse grins speculatively. "If that's so, it won't be original anymore. It's the same with getting another virgin and stuff. Hope that makes sense."
Another one joins in. "How about cracking it, not breaking?"
"That's too close for breaking, maybe he failed to do so." Laughter. Incandescent laughter it eats me up. Amy's never aware how uncomfortable I extremely. am. at. this. moment.
"Alright. Alright!" Mr. Lynch interrupts, impatience creasing on his forehead. "These questions are going out of the question. Charisse, that was an excellent comparison. Any other folk concerned?" Amy butts in my elbow continuously. "Go, miss virgin! Go for extra points!" I am growing more exasperatingly anxious all through these seconds. Importance of virginity? Simply, Amy is all enlivened with too much naivete; she doesn't even know what happened. I'm a slut and I lost my virginity 23 weeks ago and I was knocked up so I can't answer is all I ever wanted to scream at her. I look away , right on the hidden sun framed on the window. He is more alive inside, tugging his little bedroom.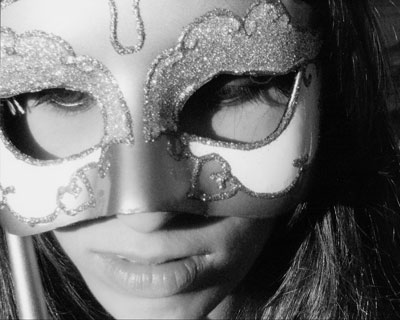 © Becca W., Greenbrae, CA