Dented
June 22, 2012
I sit. All I can do is sit, though I haven't always been this way.

I admit to me having grown old, and I am very aware of the scratches that envelope my surface. But before this, in my youth, I was lively. Nonetheless, I've grown both aware and content with my state of being.

I spend my time reflecting normally, typically on the night resulting in my current condition. Broken and shattered, losing the potential I once had so simply.

And the only regret was letting you take my steering wheel.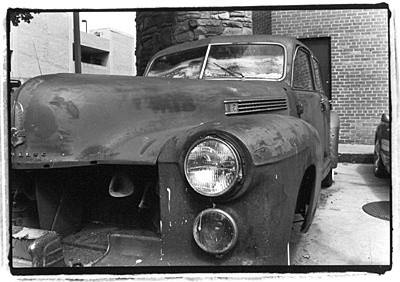 © Jessica T., Bethesda, MD