Look At Me
February 19, 2012
"Look at me. When I tell you not to do something," I do it. Because I am a child. Because children disappoint you.

"I told you not to go on those," on those library kid computers with their colorful images; their calling clack of keys that is your reality. You are a secretary. You don't fool me.

"When I tell you not to do something," you lie, and I do it anyway, because I see the disappointment in your eyes. I am a child. And children are poison.

"Look at me." I look at you. "No, look at me!" You look right through. I am looking at the slouch of your side; the way your arms draw up to your breasts. I am not looking at your eyes because I know what I will find there—I'm looking at your weak defensive arms that have no wings, though you believed, in a younger mind, that you could fly.

"Joey, don't jump on the carpet!" Why? "And keep those muddy shoes off my couch!" Why not?

I am no longer an infant, for I have learned to ask. I have learned to wonder and will be taught to keep my mouth shut.

"Joey!"

I am no longer your sweetie pie, for I have learned to disappoint. I am your dear and your little man, and strangers call me kid because they sense I'm still a goat. But never sweetie pie again—you've yet to train me; to glue on blinders and white fleece, but never sweetie pie, and never babykins or baby or babe, because those are dumb. I will learn.

You look right through me to the lies I'll learn. You look right through me, straight on through me, but always forward and never back, because of what you know you might see—a childhood that hurt too much. You look at my untied shoe and my tussled hair and my drippy nose and you see a disappointment. You see a childhood you lost, a childhood you left on a shelf. It faded away, like dust, forgotten. And there is no greater misery…
There is no greater misery than, when in torment, we remember those times when we were happy. I am no longer a child, for I have learned to hate. Yet my eyes are still wide, and in the mirror, it seems that childhood is only sleeping. You shatter the mirror and paint the shards black. But I have found one tiny shard…
I clench it in my fist, though it cuts my palm, and keep it secret.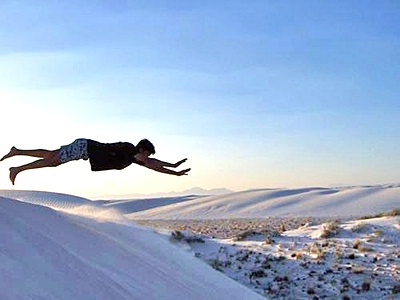 © John W., Evergreen, CO