My Story
January 11, 2012
I was two…. I remember the day like it was yesterday. I was waddling along the beach in just my diaper, my bald head shinning in the sun. My mom looked at me like I was famous, she turned her head to say something to my grandma and I collapsed. She started screaming bloody murder and ran over to me yelling for someone to call 911. I was having a seizure; my body was bumping up and down like I was on roller coasterer. I don`t remember much of that day besides waking up confused in the hospital. That was the day my mom found out I had cancer in my right arm.

I was six…. The next time it happened, I was in school doing social studies. I remember I just answered a question and got it correct, the teacher turned around for just one second to write something on the board. I fell out of my chair and onto the floor the person next to me started to scream when my body went into convulsions. The teacher turned around infuriated, when she spotted my chair empty she demanded to know where I was. Everyone started to point to the floor and some people started to cry. She ran over to me and called 911 as soon as she saw me that was the day I almost died. That was also the day I found out I had lung cancer.

The anticipation of the day is killing me. I just hate waiting. I have been sitting here for two hours, I mean how long should they make you wait if you were about to find out if you were going to die.

"Haisley Willows the doctor is ready to see you now", a young petite nurse said. I got up gathering my stuff together.

"How are you today", the almost too cheerful nurse said.
"Fine", I grumbled. After that the nurse left me to my dark thoughts. The nurse led me down a dimly lit hallway, into a too crowded room. The room held a bed, floor to ceiling shelves, one huge cupboard, a sink, and a toilet. The nurse leaves me alone and all I have left to doWaitt.

"Hello Haisley," Dr. How greeted me.

"Hello", I said briskly. Can we just get on with this?"

"Very well", she said carefully taking in my mood. I am sorry to say you have cancer in your lower left thigh, luckily we caught it just in time to treat it though." I thanked the doctor and left. The rest of the day went by in a blur. All my actions were forced. When I got home my only thought was how I was going to tell my mother. That night I told her during dinner.




3 Months Later

I lay in my hospital bed moments away from death; I weakly grab my laptop and start to write a blog post.

My name is Haisley Willows I am 16 years old and I have cancer. I am a third time cancer victim. I have only one last wish before I die and that is to say, I LOVE YOU JACOB BARCOMB, and I hope you read my story. I hit enter and watched as people started to post their comments. There comments were the same as always like, "that b**** should go to hell", "she should be kicked out of school for being really weird" and so on. These things don't bother me though. I set my laptop down, laid back and waited to die. The last thing I ever heard was "I LOVE YOU TOO HASILEY" after that I closed my eyes and died.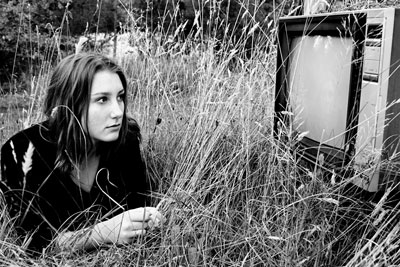 © Garrett M., Port Angeles, WA