Just Go With It !
December 29, 2011
I learnt today that the time that has already gone is never really a good time to remember.
It messes up our life as past memories, and our English as past tense (Believe me, i suck at it till now.)! No really, what is the point of thinking about those days when something tragic or something good ever happened? There is no way you can change it now, for better or for worse!
I read my journal today which i had last written a well 2 years ago, and reading all of it led to some realizations and a conclusion. The conclusion being that I don't think that writing a journal is really that important a thing, because, lets say ten years from now, who would like to come across all the silly mistakes they made while still teenagers? Besides, all the good memories don't need to be jotted down for us to actually remember them.
And as far as the realization is concerned, I realized that I've pretty much outgrown the past. I've outgrown the fake people I came in contact with and the belief i lent to them.
I've outgrown the little problems that i would worry myself with. If nothing at all, then I'v definitely outgrown the past mistakes, regrets and the decisions, big or small that i made.
The past, as we often think, is never really an issue, its the thinking and the will to change it that complicates things! However, no matter how much we try to get over it, we aren't able to. Instead, we get over it during the most unexpected time and we don't even realize it until we actually encounter it!
So, i say there is no point in trying to move on from the memories when you know it will go away when it is meant to. Enjoy it till it lasts!
Most importantly, don't frown that it is gone(for it wont come back), be glad it happened!
And as they say, Just Go With It !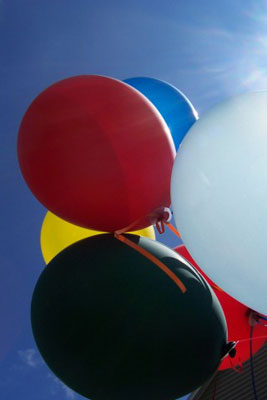 © Simone P., Summerville, SC