Just Friends ?
December 12, 2011
We are best friends. IJ and I.
We love each other and cant live without each other. Though we know what we want, i still dont want the "I am his girlfriend" tag, because being in a relationship is demanding. Yes, i get jealous when he talks about other girls he thinks are hot. Yes i feel like smashing those girls in their head. And even though we are "Just Friends" i know in my heart that we are way more than that.
He will soon move away for college but he says he will never forget me.
He says that i have the position of a pole star in his heart. No matter where he is, i will always be the most special friend to him. And i believe him.
We say i love you to each other almost everyday and i dont think there is anything wrong in it. We tried being in a relationship and it didnt work. Any regrets? I dont think so.
In a way i am glad that we broke up. It brought us closer. It made us the kind of friends we are now.
There are times when i dont feel like talking to him at all, and there are times when all i want to do is hug him for comfort.
We fight daily, get mad at each other and make up in the end.
I share all sorts of things with him, and we talk about E-V-E-R-Y-T-H-I-N-G !
So what if he is not the first person i talk to every day? He still is the one person i talk to before i retire for the day.

But the only thought that keeps me wondering is the fact that...
Do i really want to be JUST FRIENDS ??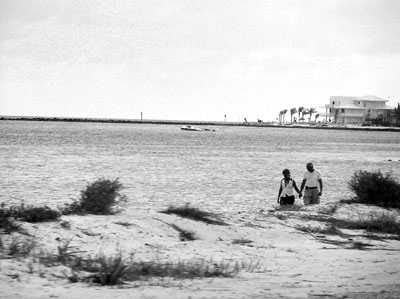 © Edgard B., Coral Springs, FL