I Will Be There For You
September 26, 2011
I remember the day as if it was yesterday: my first year of high school. "Johnson-Parker Memorial High School" is what the sign had said. My mom, my two younger sisters Julia and Katherine, and I had just moved to Franklin, Connecticut from the beautiful sunny beaches of Malibu. Mom had found a great job writing for the local newspaper and she just could not say no. Even to this day, it still perplexes me as to why we had to leave. Three weeks into my freshman year, we all moved there. That was one year, I know, I will never forget.
"Class this is our new student, Elizabeth Gr-ooo-merrrr." My new biology teacher, Mr. Freeburn had said squinting at my hall pass. I corrected him by saying, "Its Lizzy Gromer," before I took my new seat, right up front. He ignored my comment and continued talking to the class about Dolton's atomic theory. This was where I had made my plan for this school. Now, being the "new girl" I had to ascertain exactly how this school works because there was no way I was going to stay on the bottom of the totem pole. I had been very popular back in Malibu and I was planning to reach the top within the next week.
What I had not anticipated was an antagonist in the school. Her name was Kara and she absolutely hated everything about me. She and her two partisans, Brittney and Dana, made every attempt to make my life miserable. They laughed at my flaming red hair; they mocked my California slang. They called me a demon and suggested I enter the Halloween costume contest without a costume. I had never known people to be so diabolical! Every time I saw them in the hallways, I would quail and run away. Sometimes I was even late to class because I was evading them. If I was so unlucky that they caught me before I could escape, I would just stand there, inert while they tormented me.
After about a month of the torture, somebody finally talked to me. This somebody's name was Kevin. He had prodigious blue eyes and jet-black hair. He was the star basketball player and he was only a freshman! He was clearly indignant about what Kara and her posy were doing to me. Licentiously he said that he would "accidently" throw the ball at their heads during his next game. It was so easy for him to make me laugh. He asked if I wanted to sit with him at lunch and obviously, because I did not want to sit alone again, I said yes. His older sister Jen, who was a junior, sat with us too. She said it was bemusing that Kara and her faction had not been caught yet. She also mentioned that she would bring it up at the next student council meeting, which she did.
As it turns out, Kara could not really get to me when I had friends and she definitely did not want to mess with a junior or a sports jockey. She stopped bothering me after the principal, Mrs. Loolper, called their parents, and reported the whole thing to the police. They each got a week's suspension but that was it. It has been about 2 ½ years since then, and I am now a junior and Kara, Dana, and Brittney do not even acknowledge me anymore. Kevin on the other hand has been my boyfriend for just over two years. We are practically inseparable. Jen went to Harvard and is currently pursuing a career as a court judge. If you ever decide to attend Johnson-Parker Memorial High School, just know that I will be there for you, just as Kevin and Jen were for me.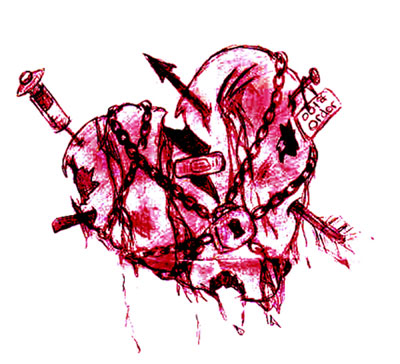 © Asia B., Hudson, MA