Who Am I?
June 4, 2011
WHO! Who am I? Is there anything else to live for? I've been stuck in this prison for the last 10 years of my life…today is my 16th birthday. But that just means I'm going to be thrown out into the streets in two more years. The day I turn 18, I'm on my own…

Everyday at Open Arms Foster Home it's the same routine everyday…
8:00 a.m. Wake up call.
8:01-8:05 a.m. Make bed and brush teeth.
8:06-8:30 a.m. Eat a sad breakfast of soggy cereal and cold milk.
8:35-10:30 a.m. Chores.
10:35-12:00 p.m. Possible Adopters.
12:05-1:00 p.m. Lunch.
1:05-3:00 p.m. "Visitors."
3:05-3:30 p.m. Free Time.
3:35-6:30 p.m. Tutoring.
6:35-7:30 p.m. Dinner.
8:00 p.m. sharp Bedtime.


Possible Adaptors, that's what kills me. No one will ever want me, I've already gotten used to that fact. My father was a drinker…he left my mother and me before I even knew he existed. My mom left me here --why-- because she wanted a normal child! Not one with a long claw-like port wine stain across her face.


I have normal features, a small slightly perked up nose, sparking emerald green eyes, full rosy lips, and flowing shoulder-length caramel brown hair, but stretching across my face from the left side of my forehead to the shallow of my left cheek was the purple birthmark that defined who I was. It was a blaring siren that set everyone off. Everywhere I went I got stared down, left alone in my lonely world.


The pity stares, the sympathy, the pathetic looks from the adults…it eventually became too much, so after finally working up the courage……I held my head high and walked right into the light.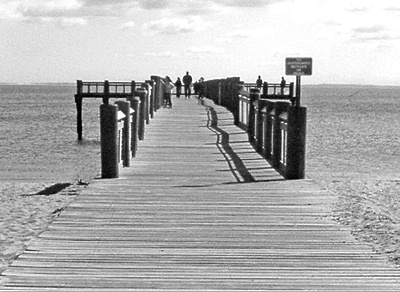 © Kevin F., Milford, CT