Invisible Girl
December 8, 2010
A cellphone goes off every two minutes. iPods are on full blast. Everyone is shouting as if the person they're talking to is on the other side of a football field instead of right next to them.

Boys and girls, welcome to the annual Ridgeway High senior class retreat.

The two teachers in the front of the bus, who I consider war veterans for supervising this trip, attempt to maintain something that loosely resembles order. Looking from their perspective—and probably yours too—I see chaos on a level that could rival a Jonas Brother concert gone wrong.

From my seat, I am witnessing social anarchy like I'd never seen before.

The geeks fill up the first five rows. They're even seated according to subject, with the math and science nerds in the front (the Calculus and Physics teachers were supervising). The middle rows are taken by the middle class (no pun intended): the artsy crowd, drama club, emo-girl making out with her boyfriend, etc. In the very back are the populars and the wannabes worshiping the old leather seats they sit on. The jocks blessed with their football skills as well as their All-American boy charm. The platinum blond cheerleaders who were baptized in a solid gold font filled with Evian. The Queen Bee has strategically seated herself between her star quarterback boyfriend and his best friend—who she's secretly hooking up with.

Somewhere in this well-thought-out seating arrangement, is me. I have a entire seat to myself, between the art freaks and the chess club. No one looks my way. It's just me, myself, and my iPod. It's not that I'm an outcast or a freak of high school nature. I just . . . don't fit into a group. I'm too preppy to be emo, but I'm not into the cheerleader scene. I can't draw or sing, and though I do alright in school, I'm not smart enough to be a geek. The only thing I'm passionate about is music, which isn't exactly a group activity.

My favorite song starts to play, so I dial up the volume as loud as it will go to be able to hear it over the noise.
"When I first saw you standing there,
you know, it was a little hard not to stare."

Not to sound all woe-is-me but why can't that happen to me? I mean, I don't want a throng of friends following me everywhere, but it'd be nice for someone to notice me once in awhile. You know, to assure myself that I'm not walking around in Harry's invisibility cloak.

I watch cars pass from my window. It's raining, which doesn't exactly perk up my mood. There's a very thin layer of fog on the window. Anything I draw on the glass won't be seen, but I write four words anyway.

Judith A.: invisible girl.

Surprisingly enough, I can see every letter as I write it—not clearly, just a faint imprint. It's only when I look at the entire phrase that it disappears. Gone. Like they never existed.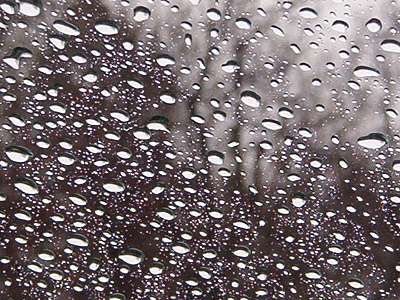 © Terrin C., Humboldt, IA