Skipping Stones
November 20, 2010
I picked up a rock and threw it at the pond. I've never been able to skip it. Eric, my best friend, picks a nice, flat, smooth one up and it skips five times. I sigh, laugh, and then sit back down. He sits next to me

"Two more weeks left of summer" he reminds me, I sigh, this time sadly.

"I know, I wish it was a little longer" I put my head in my hands and look at him with my "sad face," he smiles at me.

"I don't make the rules," he jokes. I can't help but laugh. His comments are always so trite and dumb, but funny. He smiles again. I look out at the pond and the trees surrounding it. Thinking about all the times when we came down here as kids. And now two weeks before I start high school sitting here, with Eric, just felt right. I lay down in the grass, and looked back over at him. He felt my gaze and turned.

"Are you ready for high school?" I ask.

"I don't know," he says considering this. "Maybe, are you?"

"I'm not sure." I say sitting back up again, curling my legs up to my chest and resting my head on my knees. "Life seems to be suddenly going so fast. Freshman now, turn around and we'll be seniors. Then what?"

He laughs "Carmin lets just make it through the summer." He says putting his hand behind his head. For some reason this offended me.

"How can you not be thinking of the future?!" I demanded

"Carmin, chill, why focus on the future, focus on now" I was about to blow up on him but considered what he said, he had a point. There was no point in worrying about the future without living in the now. So instead, I stretched out and looked at him and said,

"Well I'm glad I'm here now," he turned to me and smiled.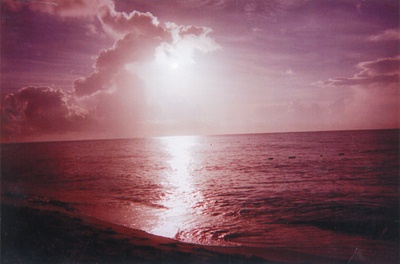 © Angela F., Bonham, TX