Leaving: Part Two
October 20, 2010
Wow! This town is amazing! We were finally here. Well almost here, we still had to go to our house. It was about another 10 miles. The town was nice and had almost as much stores and had parks too. But when we got to our house, I nearly freaked. It was a huge house, it had dozens if horses and chickens and two dogs. It was pretty cool I had to admit.
I was the first one out of the car I ran to the horses first, I immediately fell in love with a little cream colored foal. My mom walked up behind me and touched my shoulder. She reached out to pet it.

"Mom this one's mine!" I told her.

"Okay baby, she's all yours!" she replied.

"Hey what about me!" my big brother Daniel exclaimed.

" Look around retard, there are dozens of them!" I replied.

As he started to look for a horse with my mom, I went to the house. I grabbed the handle and opened the door, to my surprise there was a boy of about 17 about to go out.

"WHO ARE YOU!"

"I work here for someone named Sherri Codson."

"Oh sorry, that's my mom she shoulda told me about you, my name is Kylei Codson. What's yours?"

"That's ok. It's David Richardson, my name."

He looked around me and his face looked like he could not hold back a laugh.

"Ok what gives?"

"I see Bitsy likes you"

"Huh Wha…"

I turn around to find the cream foal right behind me. I look back at him and we start laughing so hard it hurts. I look up at his face really good for the first time and look into his eyes. I can't move my head, I'm transfixed. He doesn't look grossed out either. Then I think " Oh I'm in love!"

All of a sudden my brother was behind me and pushed me outta his way. He looked at David and told him to come here.

"OMG," I thought.

I heard Daniel whispering to David.
"look man that's my sister and I don't care if ya'll date or whatever, but you lay a hand on her and I swear on my mother's grave, I'll kill you're a**."

"I ain't that way dude, you ain't got nothing to worry about."

"I better not!"

Kill David, what the fu**. If he threatens another hot guy that I like I will kill him.
David turns around and tells me to come outside. I agree. My mom is petting a black newborn foal.

"Just delivered that one this morning Mrs. Codson."
"He's a precious baby I love him, By the way it's Ms. not Mrs."

"Ok Ma'am. Can I teach Kylei here to ride a horse?"

"Sure thing sweetie."

"Come on" he tells me.

I pick out a horse and get a saddle out of the barn. First he teaches me to put a saddle on the horse, then he helps me on and we walk around so I can get the feel of the horse. Wow it was amazing. It is simple get on and off from the left, and putt the reins whichever way you want her to go. I loved being here.

The next morning before my mom and brother wake, I go outside and get the horse I rode yesterday. I saddle her and ride through the pasture. I stop at a huge oak tree and get off. I walk up to it and sit against it. Soon I'm asleep.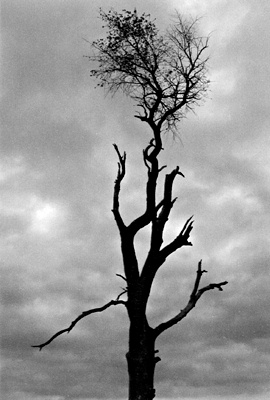 © Cassie H., Carmi, IL