Leaving
October 8, 2010
"Do you have to move?" said my best friend, Jaci, as we were walking home from school.

We (we being my parents and big brother and me) were moving from my home in Hollywood, California to Memphis, Tennessee. We were going to buy a ranch on the outskirts of town ugh!

"I told you, I have no choice! I know it's totally NOT FAIR, but I have to!" I replied.

"Well can you at least spend the night with me tonight?"

"Sure!"

We arrived at her house and said good-bye, I would come back later. I slowly walked home. I looked at all of the things that I would miss, the park, the crowded stores, but most of all my friends.

I finally saw my house and went inside; there wasn't much furniture left, just boxes. My mom was walking down the stairs and came up to me and kissed my forehead, on her tip toes. (Even though I'm 15, I'm still taller than my 35 year old mom.)

"Mom can I spend the night with Jaci? Please!" I asked.

"Sure honey, but you have to be back before 10. Deal?" she replied.

"Deal!"

I ran to my room every thing was in boxes, so I had to find the box labeled "Kylei's Clothes". About 5 minutes later, I fond it and was going back down stairs with my pj's and my favorite shorts and shirt.

I ran to Jaci's house and we watched a movie and had a pillow fight this was our last night together and we were acting like we were 8.

The next morning at 10, my parents and brother were waiting for me to come out, but Jaci and I were crying so hard we could barely breathe.

About 10 minutes later, we had stopped crying and I was in the car. I waved until I couldn't see her any more.

We were on our way to our new home.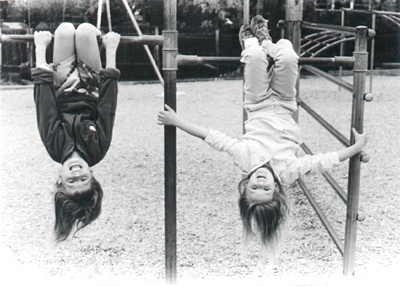 © Danielle W., Marblehead, MA