Mel's Story, Part IV
August 23, 2010
I looked into her small sticky eyes for the first time, felt her tight, tiny hand around just my ring finger, and my heart exploded. The bits of my heart floated up my chest and then out of my eyes, heavy tears of happiness convincing me that she was all I'd ever need.
Her skin was a painful reddish purple but I could already see her tan and smiling into the sun, a wealth of brown curls falling down the back of her cotton sundress as we plant tomatoes and cucumbers and bell peppers. She'd smile into the sky, absolutely joyful just to be living, to be. I'll teach her all about how the seeds grow and why we have to wait for them to be ready to eat. I'll tell her lots of fairy-tales instead of the specifics. Like how when a Borrower takes something of yours you have to write an itty bitty note asking for it back, otherwise they'll be insulted if you use human sized paper.
I'll tell her all of the vegetables are just shy when they're seeds. That she'll have to sing to them and tell them all of her deepest, gooiest secrets and dreams. Only then will their little ears reach up, up, up out of the ground to hear her songs even better.
That's what I'll tell her.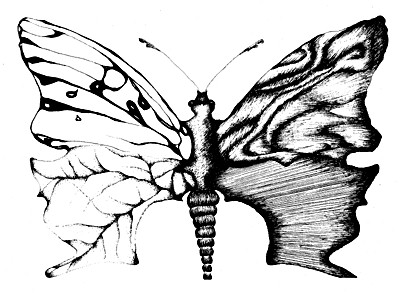 © Cara L., Cheney, WA