The Beauty on This Cruel, Cold, Hard Earth
August 15, 2010
Beauty. What does anyone know about it? "Darling, you look lovely." "My little boy has grown so handsome." "The sunset is simply gorgeous." "That view is breathtaking." Well, there is something to be told. Those are the words of the clueless. Ah if only they knew.

The "sweet lady". Well, little does he know what she does every day. He leaves, believing he has seen an angel. She… well, she just does what she does best. She entices her anger, embraces it, wields it as she hurls her poisoned daggers. Daggers that she, herself had so carefully poisoned. Bitter words. Thundering accusations. Erasing happiness from the eyes of those who had given all to her. Vicious demands. Screaming maledictions. Hacking away at their lives, turning pride to misery, mahogany locks to those of listless grey. How lovely, would you not agree?

Oh, the handsome young lad. Pity, pity I send to the naïve father whose years have not brought wisdom. If only he knew. If only he knew his intelligent, polite son. But little does he know, when he closes his eyes, too pleased to leave them open, his gentleman stomps out budding life. He closes his eyes, believing that he is the parent of a benevolent young lord. The handsome lad… he hunts. No, he does not kill. He only mutilates. How could he kill a soul? No, he only leaves them bleeding. No, he only takes away their limbs. No, he only shreds the fur, plucks the feathers, a charming smile on his face. Gleaming eyes portray his enjoyment. Look now, his baby cousin. He takes him for a walk… some alone time. Smiles his charming smile, "Look baby, pretty blade, how it sparkles…" Handsome lord, inside and out. Kind soul, kind heart.

The sunset, the gorgeous, gorgeous sunset. It is beautiful, but… never mind. Never mind it sets on injustice. What does it matter, to those fanatics, the suffering of tortured hostages, cold-hearted, prospering killers? They see the sunset that is of a distinguished beauty, it sets over families, families of panic-stricken beings, waiting, waiting for the siren to mark the bombing of their home, waiting for news of their own, of wrecked body and soul. Real beauty, is it not? The setting sun that brings more pain and no relief.

Breathtaking view. Peaceful, pleasant to the eye, surely this is beauty. Oh, yes… no, but, never mind. Never mind that years before, death reigned here. Of course, it was 'beautiful'. Stiff piles. Stiff piles of those who moved and talked, and lived and loved. Nay, hardly corpses, naked skeletons. Those who saw, and felt that which should have never been. Round-bellied children, faint with hunger, nothing more than scared, hollow creatures. Shouts of "Heil Hitler," laughter and smiles as the hunted dropped motionless, as old and young lost everything in chambers where poison pellets rained down, as smoke raced out of the chimneys, seeking final rest in the sky, as limp skin and bones fell down, embracing the frigid ground. This is 'beautiful', is it not, 11… million, such a 'lovely' number… of those who will never pick out beauty on this cruel, cold, hard earth.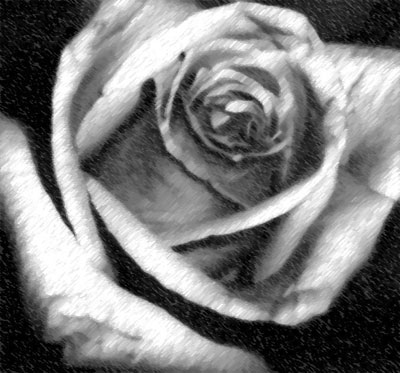 © Wajida S., Shrewsbury, MA