Scars
July 22, 2010
They lay together, face to face. Neither says a word. They don't have to. Their connection is stronger than a couple of flimsy words and empty promises.

He traces the marks with his index finger. His hands are rugged and calloused from hard work, cold winters and frigid hockey rinks. It doesn't seem to affect her though.

"We never talk about these." He says, peeking at her.

She blinks before nodding slowly. "You're right. We don't." She looks down, her thick, black eyelashes sharply contrasted by her pale skin. "I don't think you'd like it if we did."

He looks down at the marks. Raised pink lines marring the otherwise perfect milky white complexion. She hides them, usually. Under long sleeves, thick bracelets, elastics, anything to not have people question her about them. She never says so, but he knows that she is embarrassed.

"We're supposed to be honest with each other." He says. He isn't accusing her of being anything other than honest. His voice is gentle enough that he hopes it doesn't hurt her.

"I am being honest." She looks at him with wide eyes. "I honestly don't think you'd like it."

He resists the urge to sigh. This is the only thing that comes between them. She never talks about them. The only things that he knows is that it was done with a box cutter, that she did it over a few months. He didn't know why. He wishes he did.

All he wants to do is make her realize that those days are over. That she can trust him. That he won't leave her like the others had. That he loves her.

Part of him knows that she will never disclose that part of herself to him, though. The conversation is over between them. She's staring at the ceiling and he is left gently gripping her wrist and looking at the only thing she holds back.

Her scars.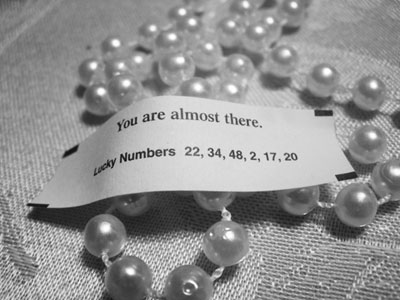 © Elizabeth E., Elmhurst , NY